What does it mean?
This feature allows you to search bookings on a device by customer name, email or booking reference (booking id or UID). For that, your devices must be working with the version v4.55.8 or above.
Where do I find it?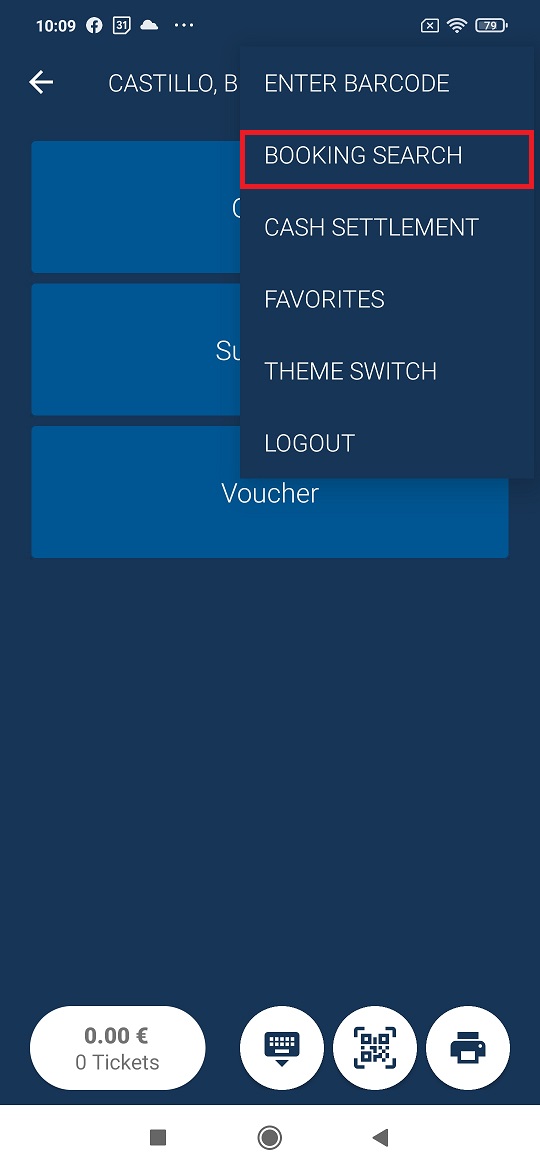 What should I do?
Here we explain the process of searching for a booking step by step.
1 - Click on the 3 dots on the top right corner of the screen.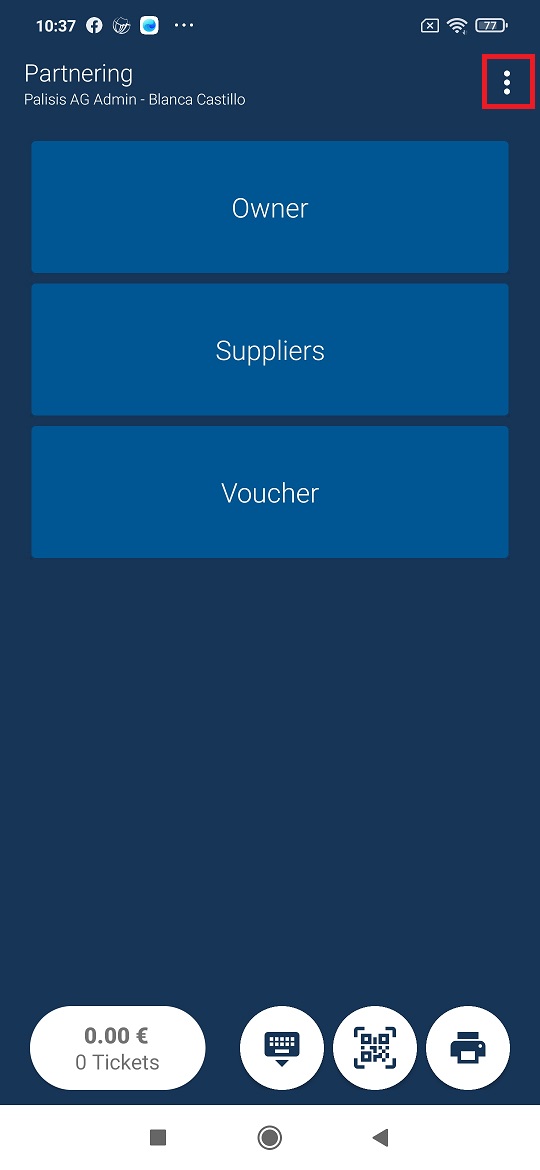 2 - Click on BOOKING SEARCH.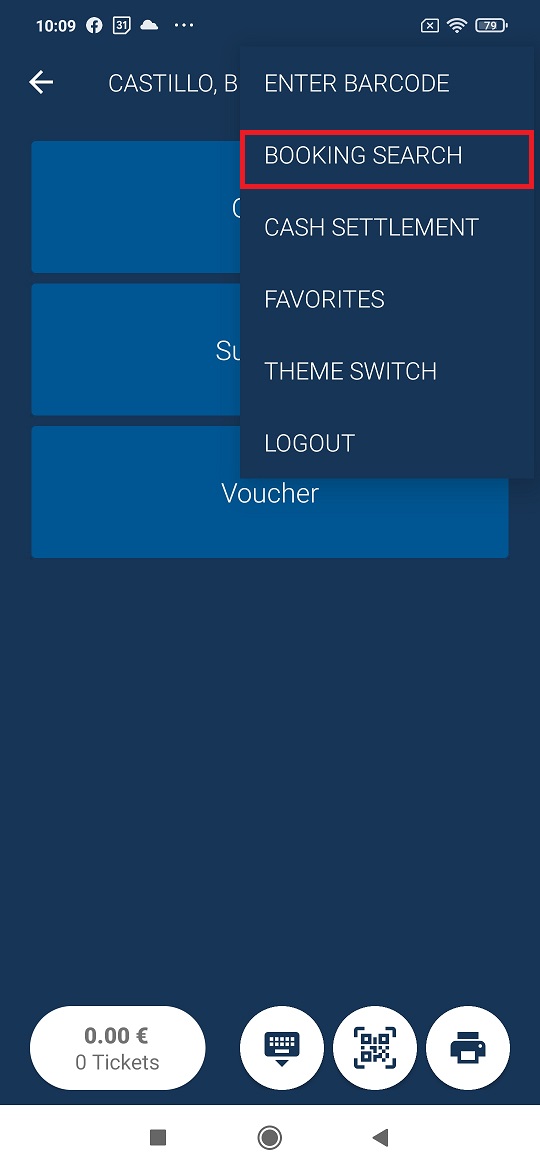 3 - Enter the name , e-mail address, booking reference or an asterisk followed by the last characters of the booking reference (UID). After that, press ENTER.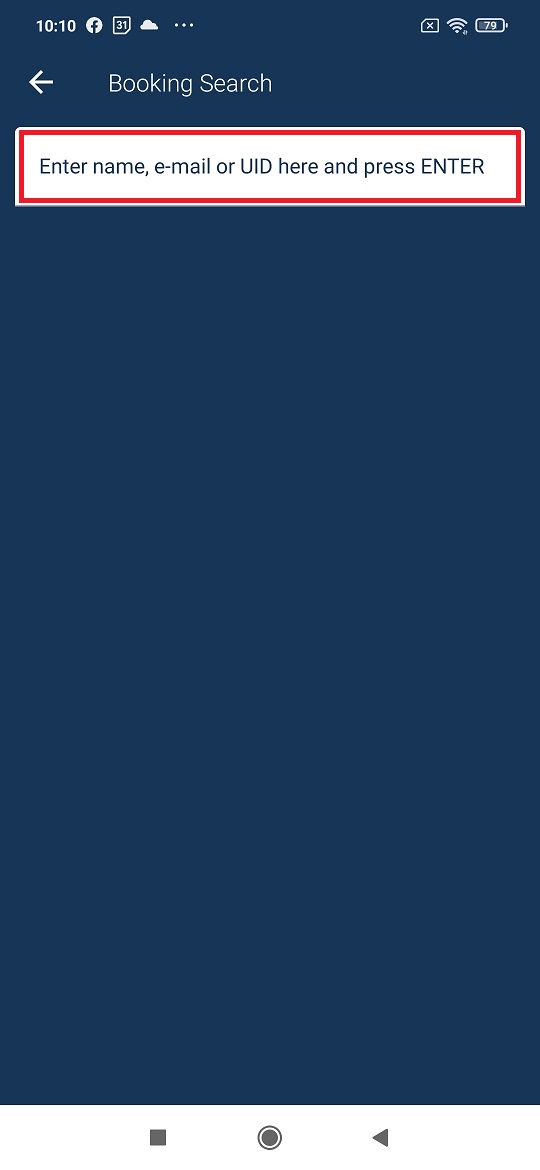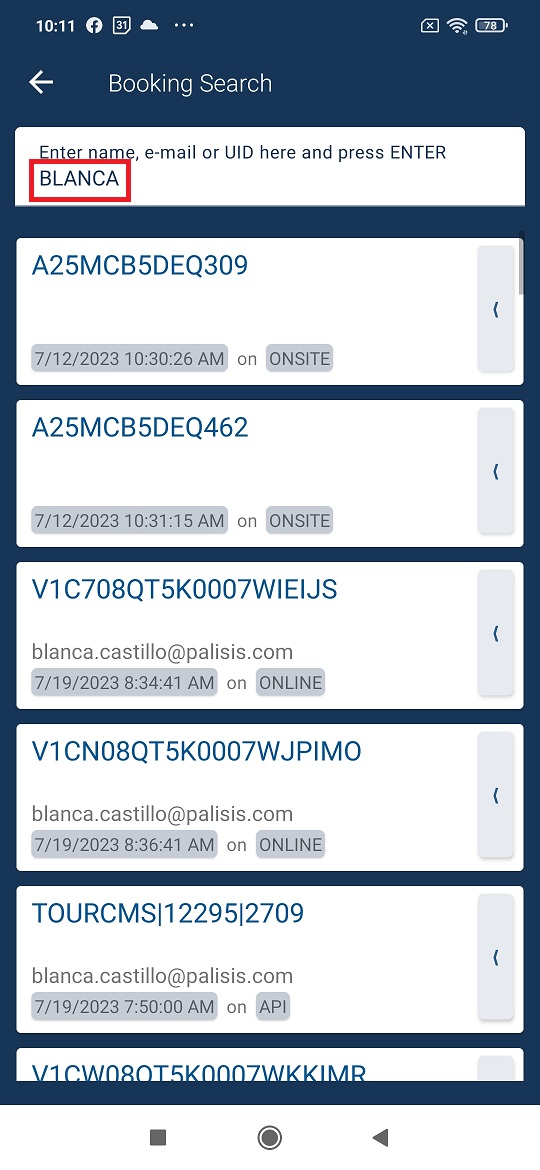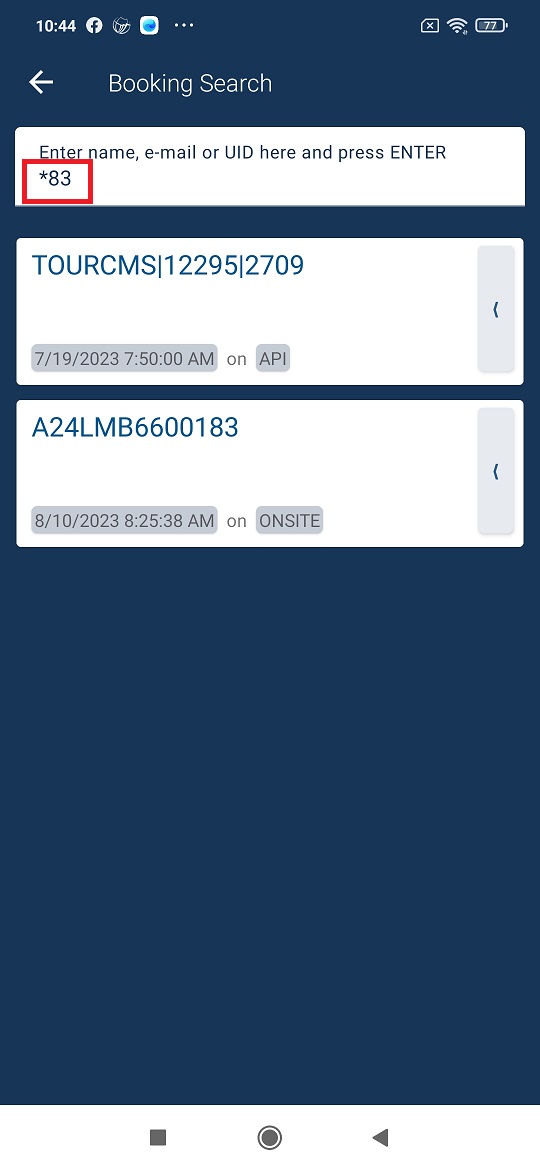 4 - From here you can checkin the tickets or reschedule them.
5 - To checkin or reschedule you need to click on the tab icon on the right.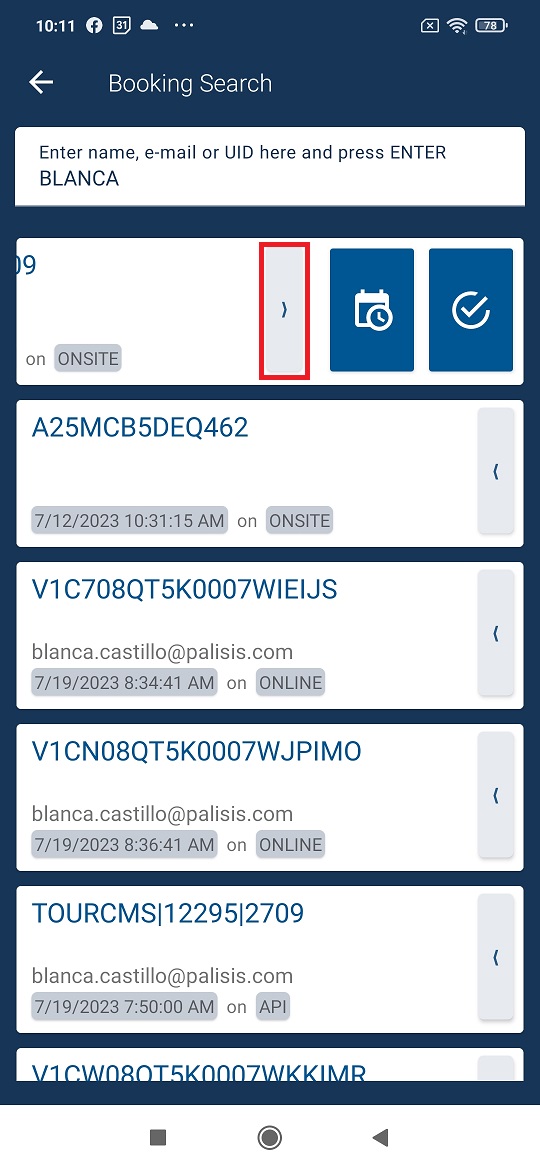 6 - Reschedule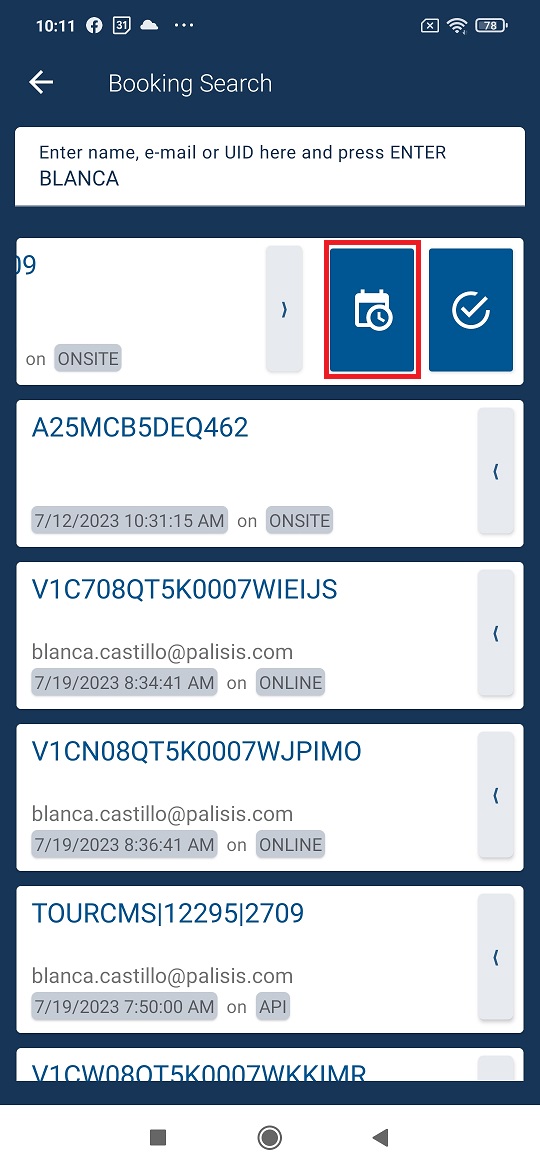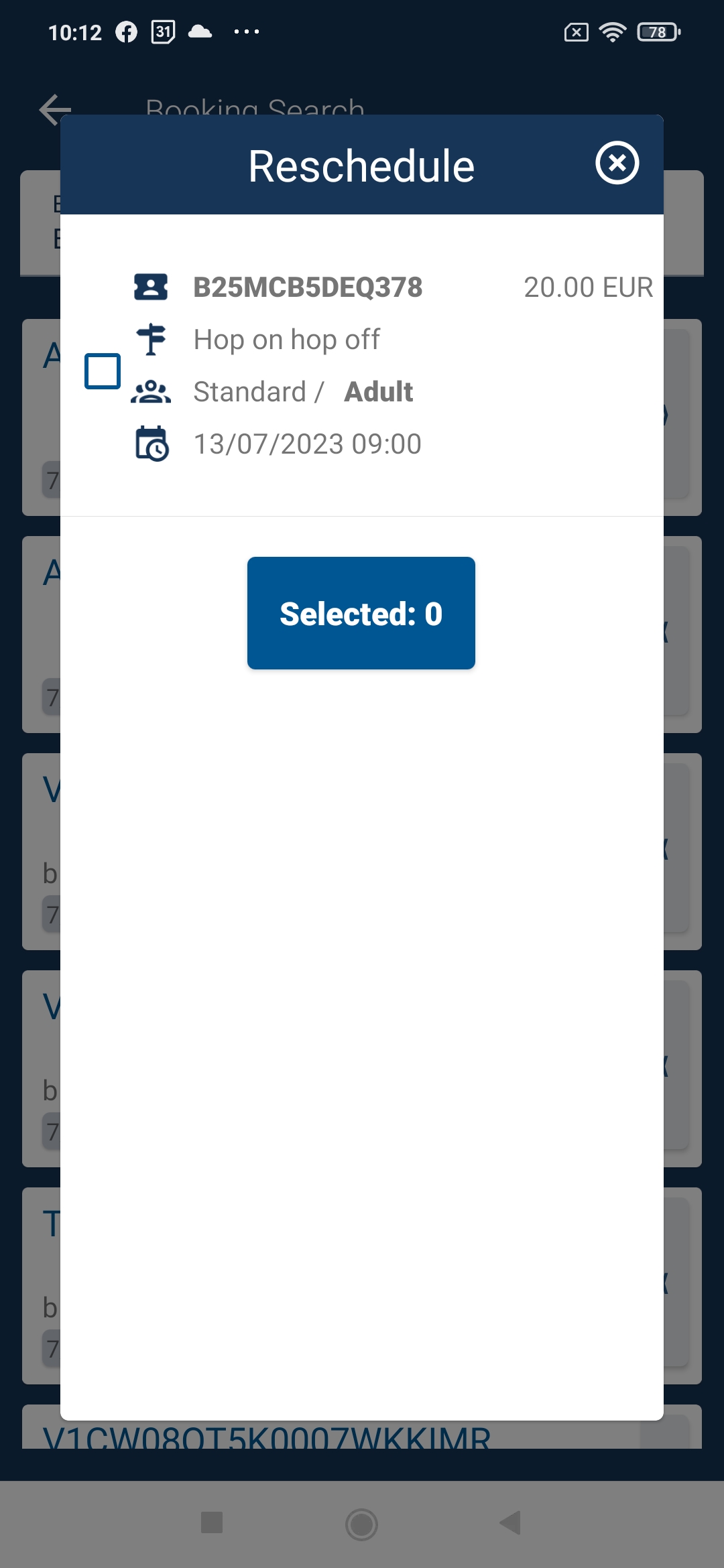 7 - Checkin