What does it mean?
Palisis is integrated with VisitBerlin and the portable devices are able to redeem the "Berlin Welcome card".
What should I do?
Setup
Once you have the credentials from VisitBerlin, please, contact our Support department here and ask for creating the connection in our system. Our team will need to know your account name, the credentials provided by VisitBerlin and which is the priceplan you want to issue on the device with the redemption and they will support you with the configuration.
Apart from that, you also need to setup a partnership with the "Ticket Gateway [API]" or "VisitBerlin [API]" partner and assign an external voucher block type wildcard.

Redemption
1 - Click on the QR icon and scan the barcode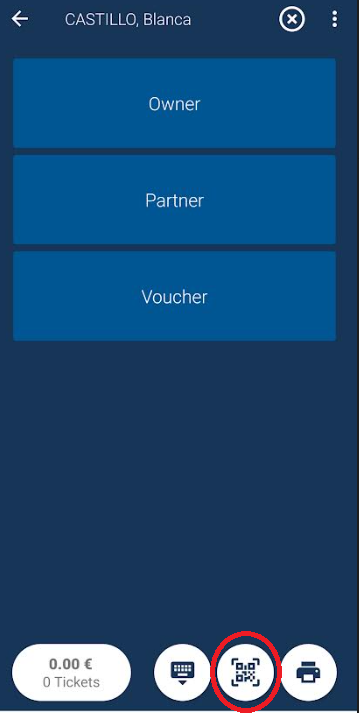 2 - Select the partner "VisitBerlin[API]" or "Ticket Gateway [API]".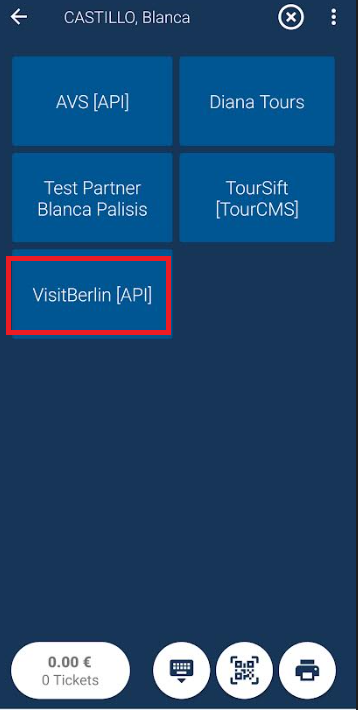 3 - The device shows a green screen with the message "Valid".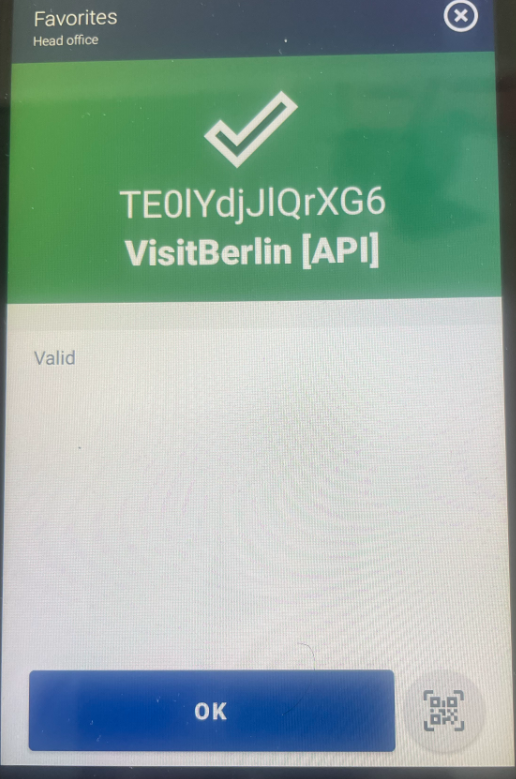 4 - Click on "OK".
5 - The priceplan mapped for the redemtpion is automatically added to the basket.
6 - Click on the printer icon to issue the ticket.