What does it mean?
In this article, we are going to explain how to configure your Google Tag Manager account in order to track and analyze your Palisis webshop events.
Where can I find it?
You can find the settings in Palisis by going to Configuration > Sales Channels > Online-shop (Desktop)

What should I do?
You need to create an account in Google Tag Manager by clicking on the "Create Account" button.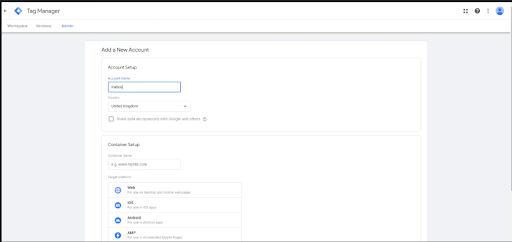 Then enter a container name, for example "My site", you don't need to enter the webshop URL here, and select the container type "Web".
Once you have created the container you will be in this page: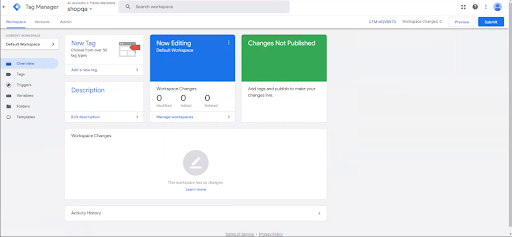 Now you need to create two tags to transfer the data to Google Analytics, so you should click on Tags > New

Then enter a name for your tag, in our case we have named the tag "GA4 Configuration", and click on the "Edit" icon: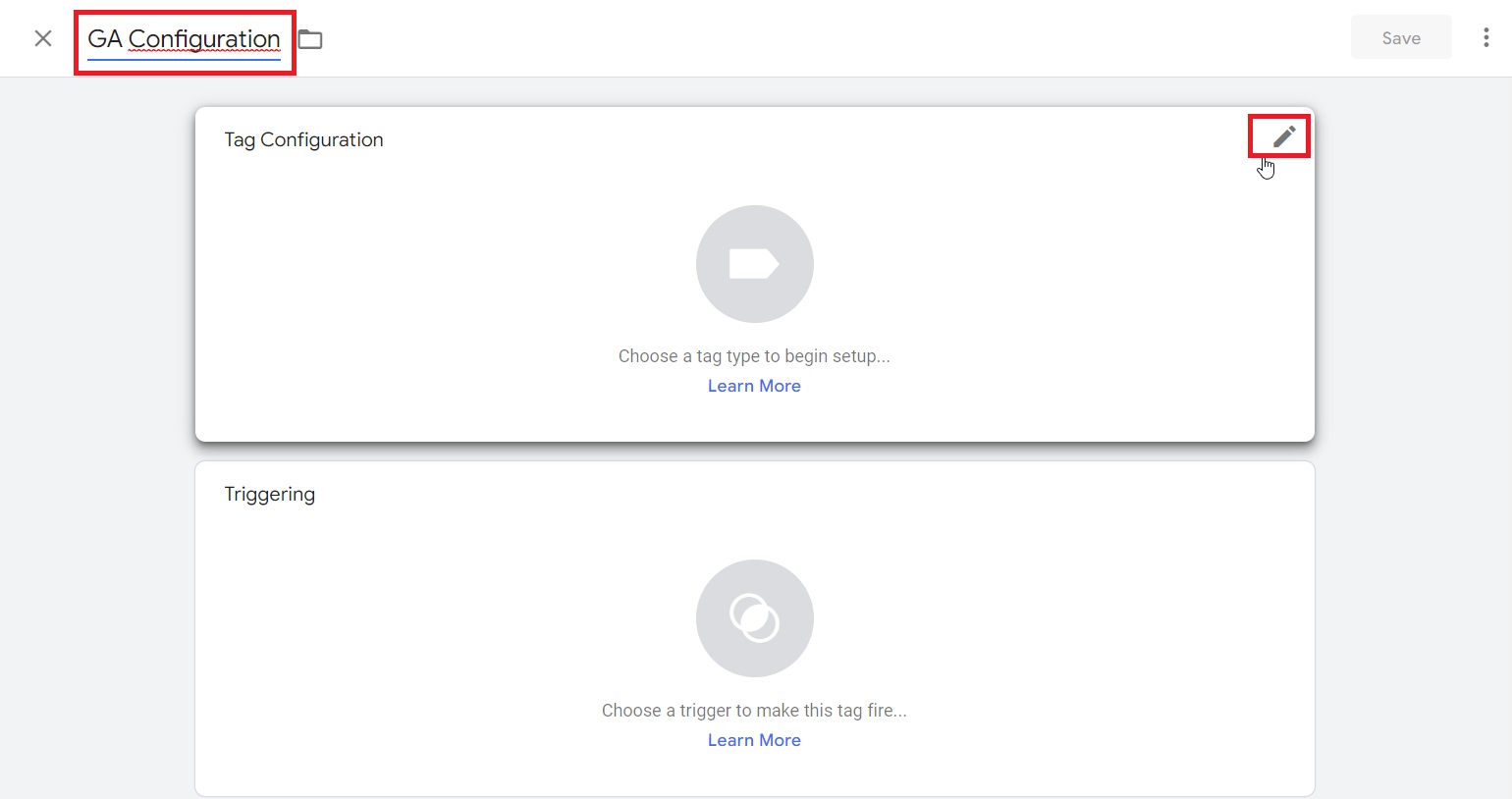 Now, you need to select the Tag type "Google Analytics: GA4 Configuration":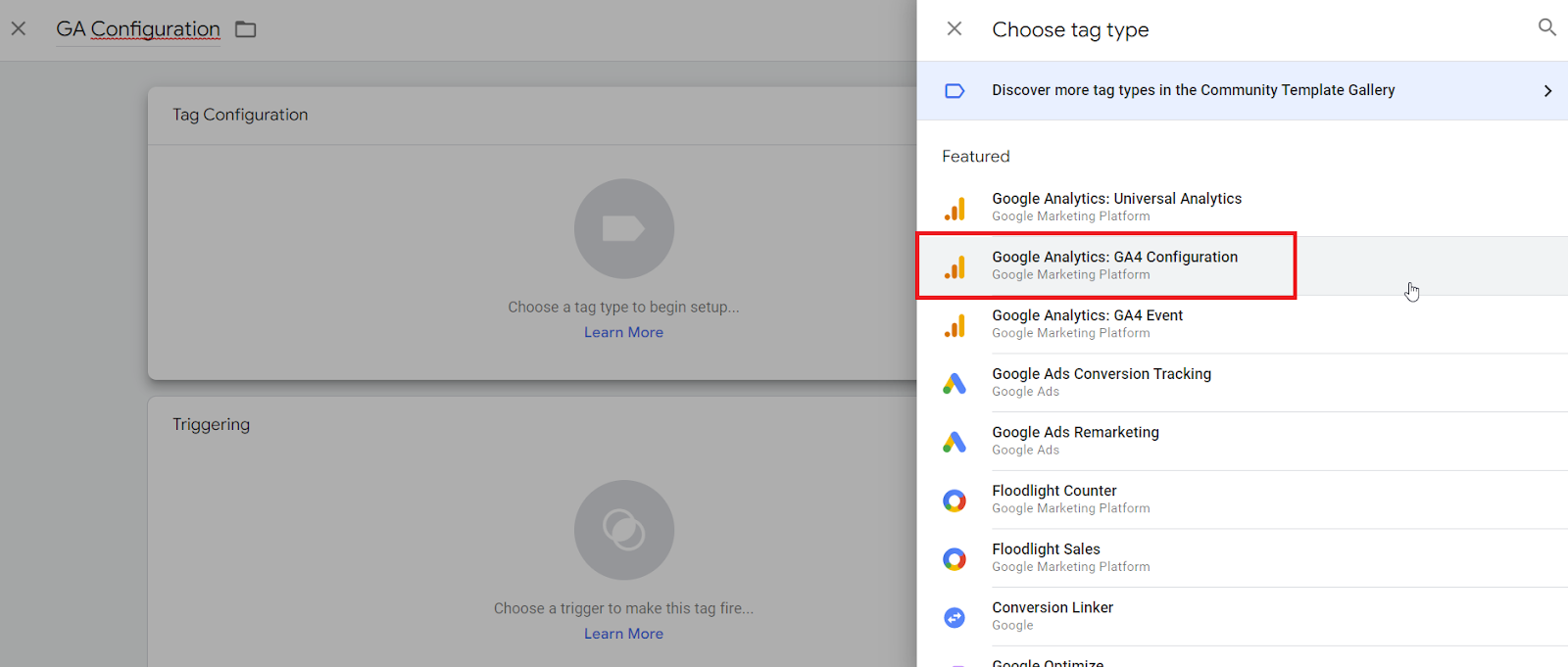 Now, you need your Google Analytics ID as the "Measurement ID". You can easily find this information in Google Analytics. So please, go to Google Analytics, and then go to Admin > Data Streams: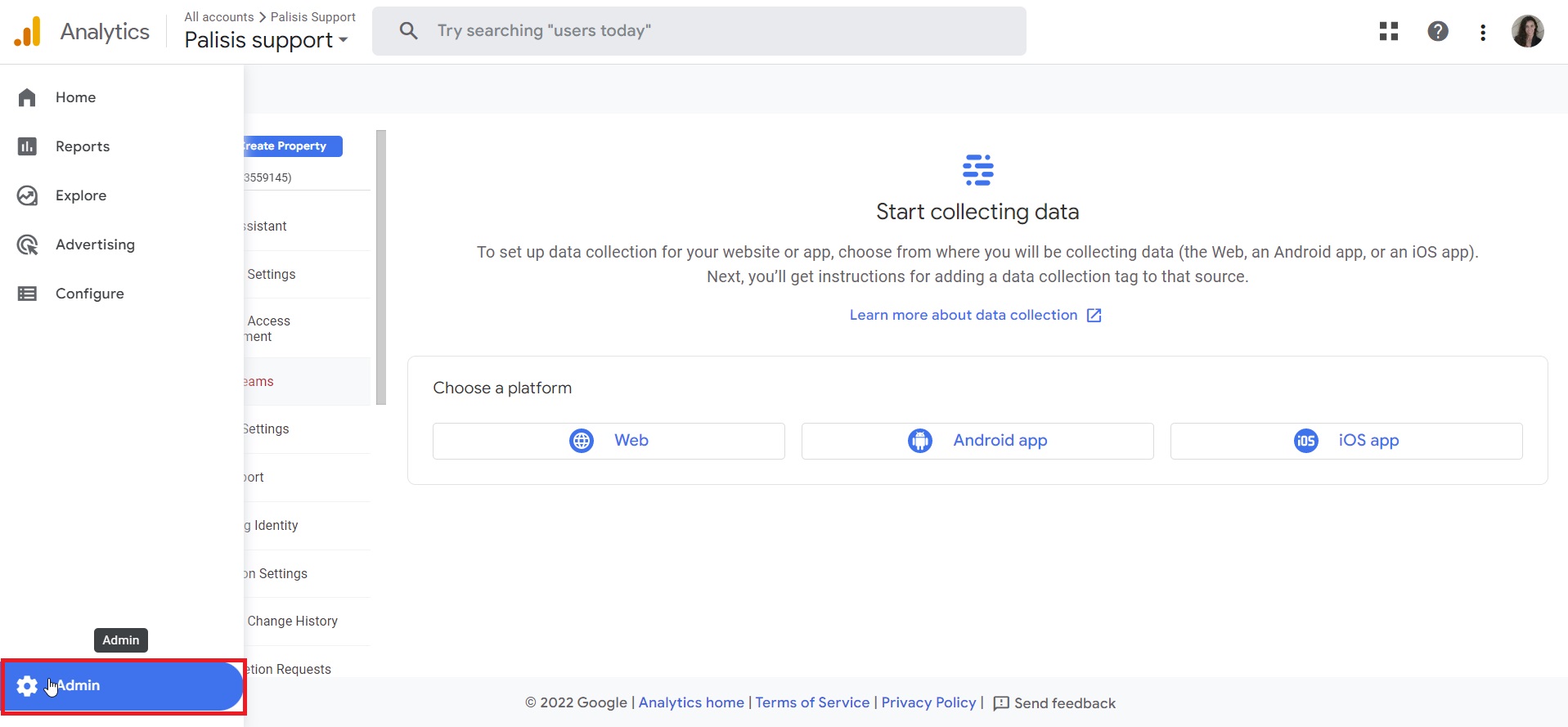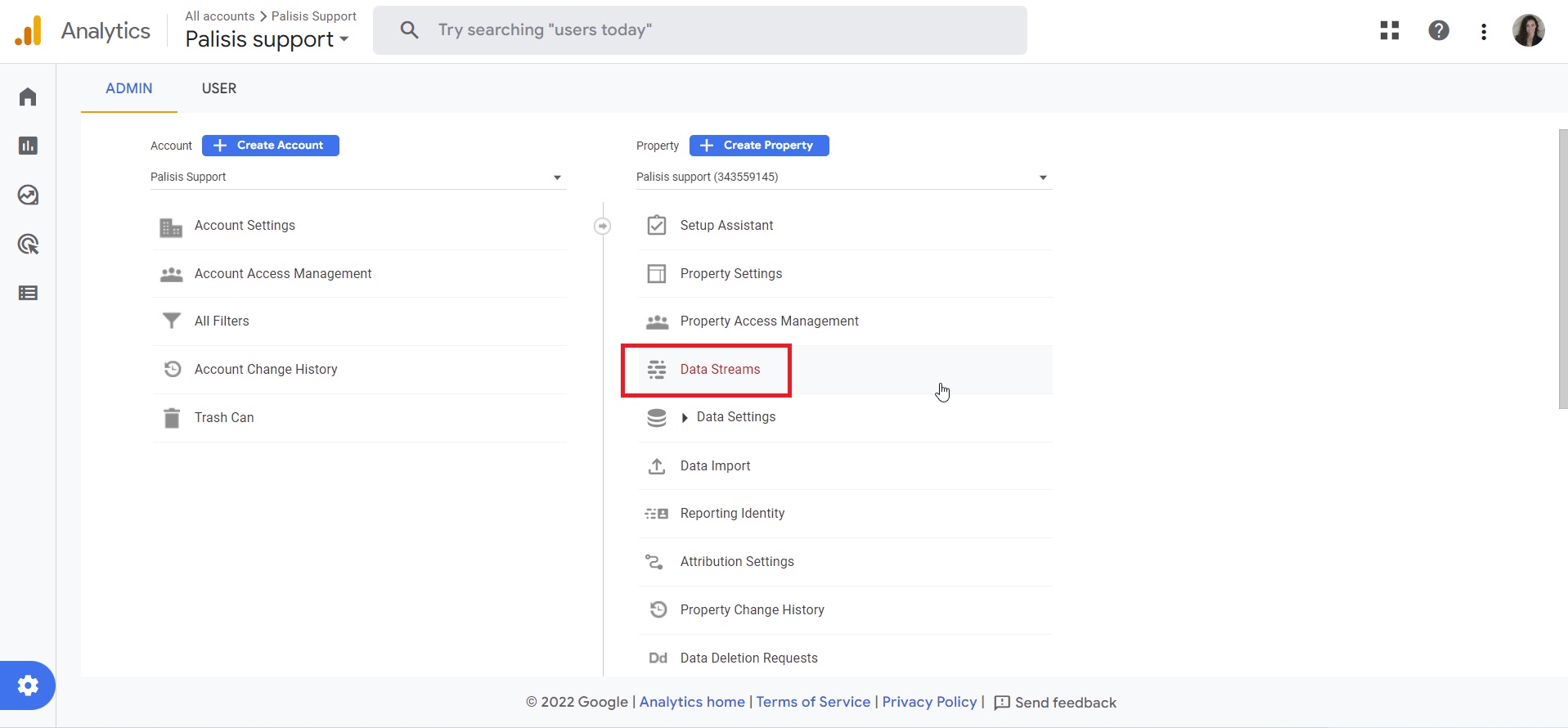 Now copy the "Measurement ID":

This is the information you need to enter in Google Tag Manager in your Tag Configuration, so you need to come back to Google Tag Manager and enter the Measurement ID here: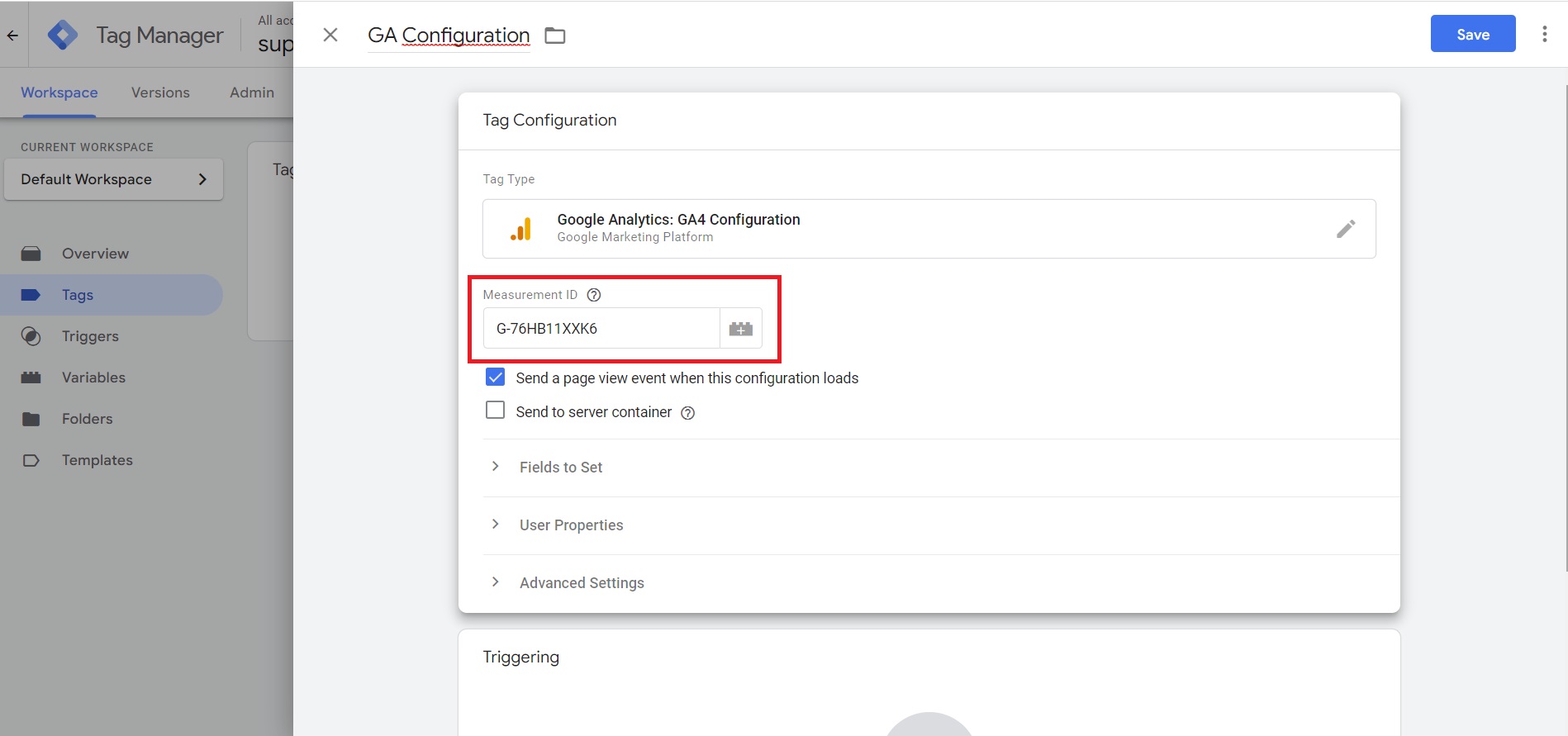 Finally, you can configure the Triggering and select "All pages":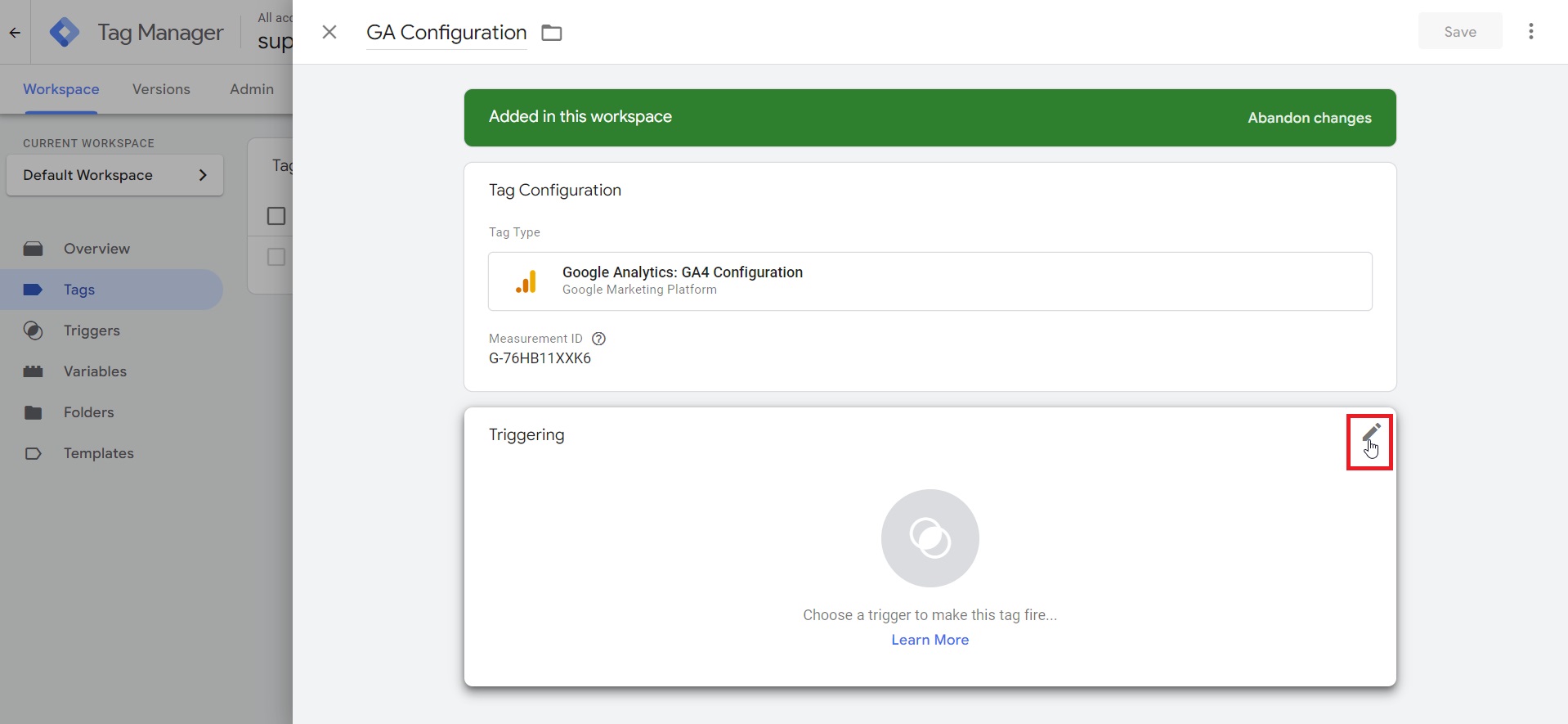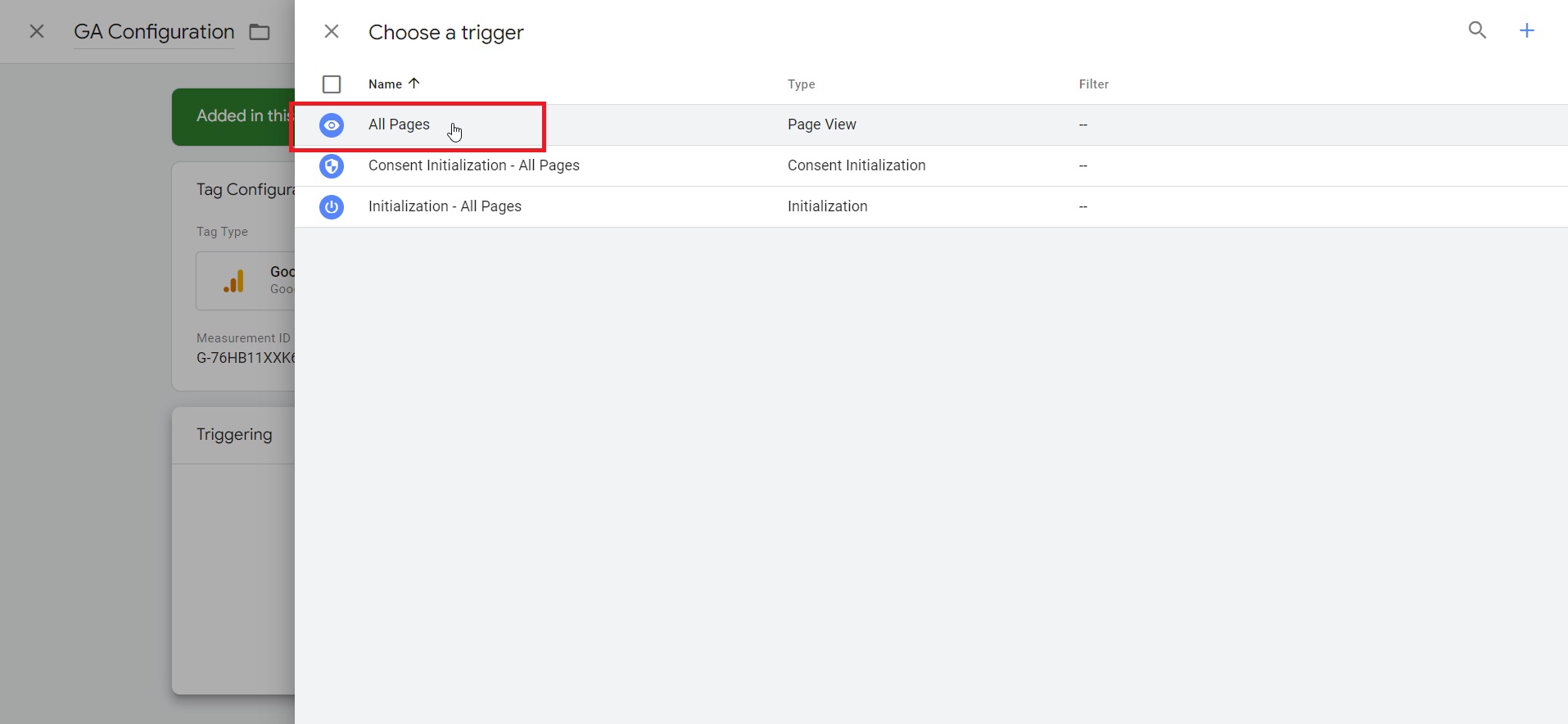 At this point you can create your second Tag by clicking again on New. In our case, we have named it as "GA4 Event Purchase":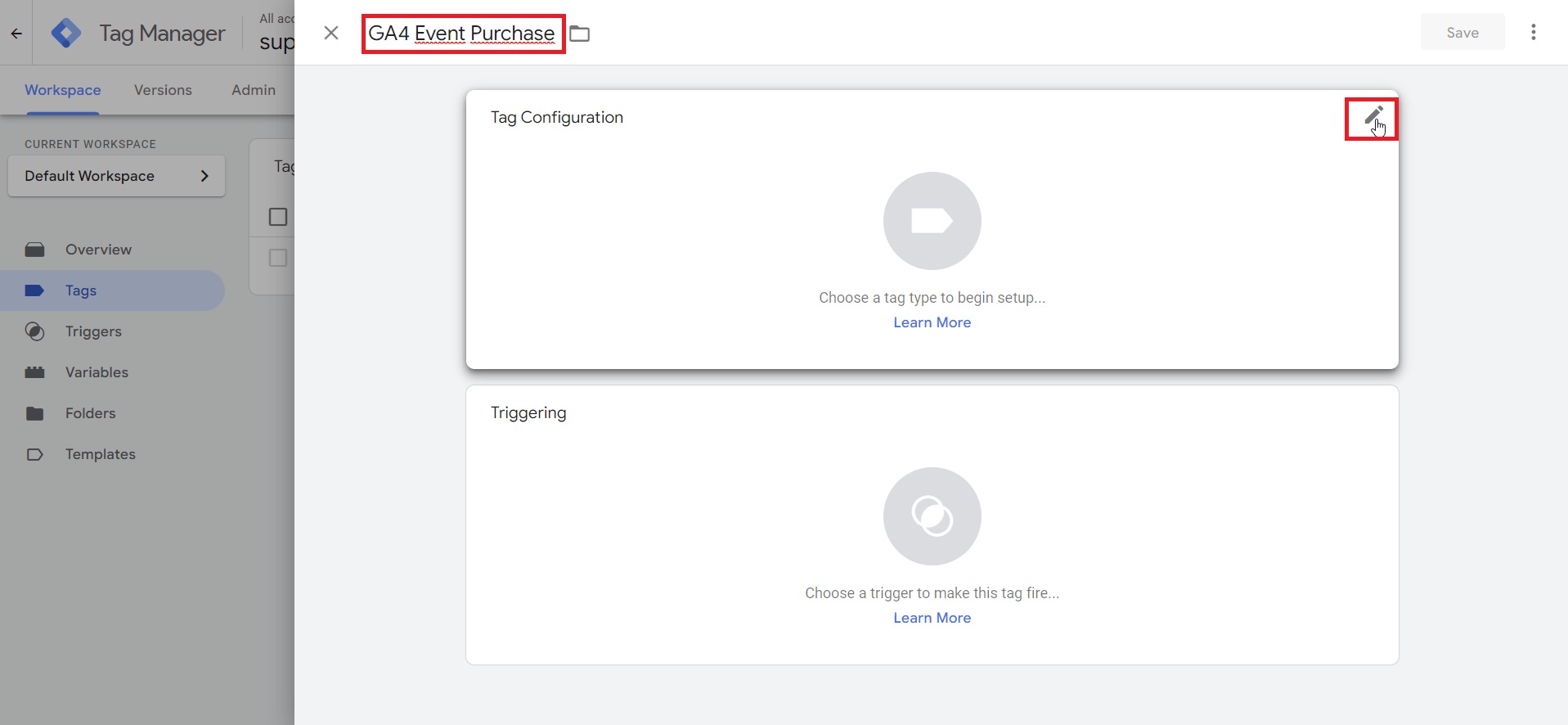 And for this tag we are going to select the Tag Type "Google Analytics: GA4 Event":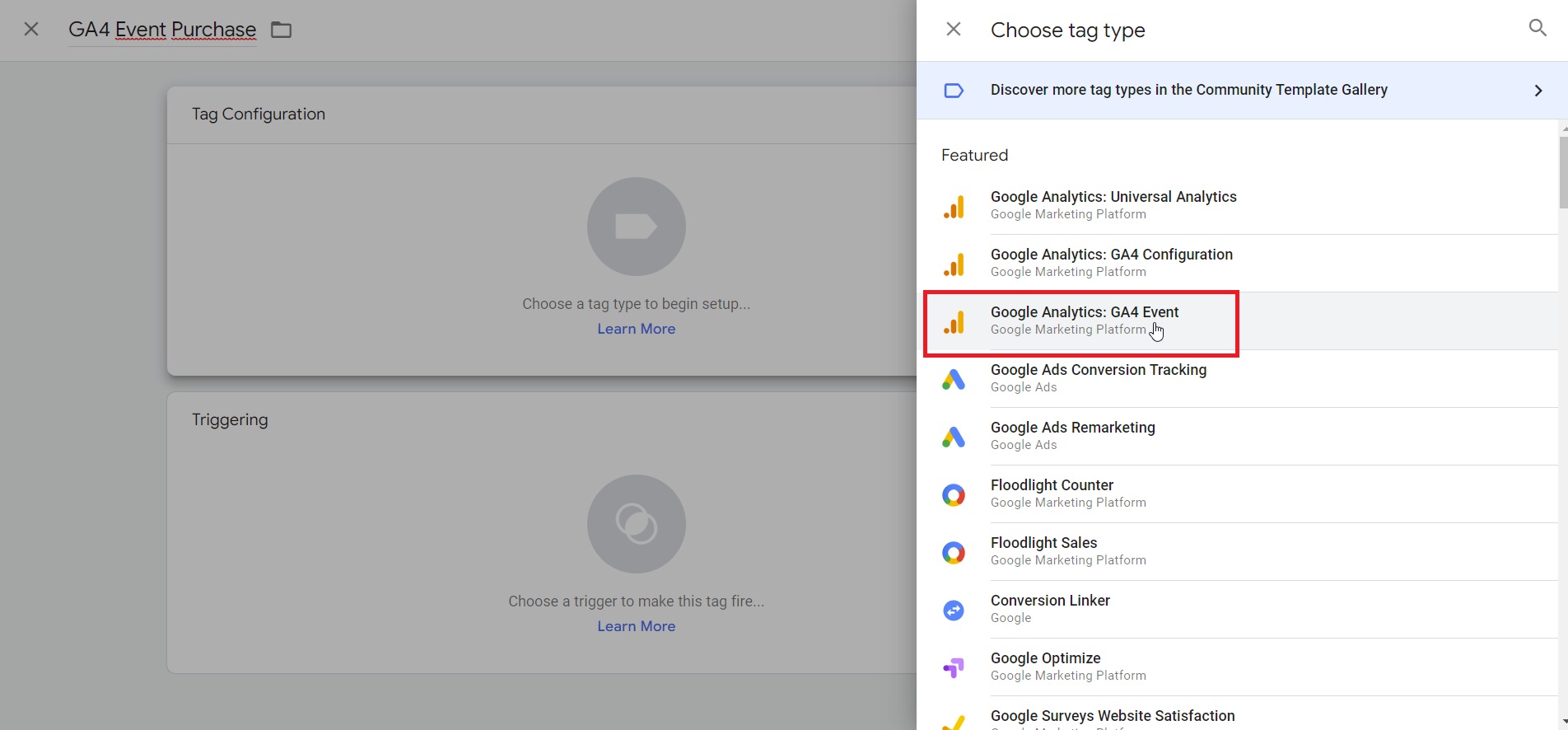 The "Configuration Tag" should be our first tag (GA4 Configuration in our case), and the "Event Name" should be {{Event}}: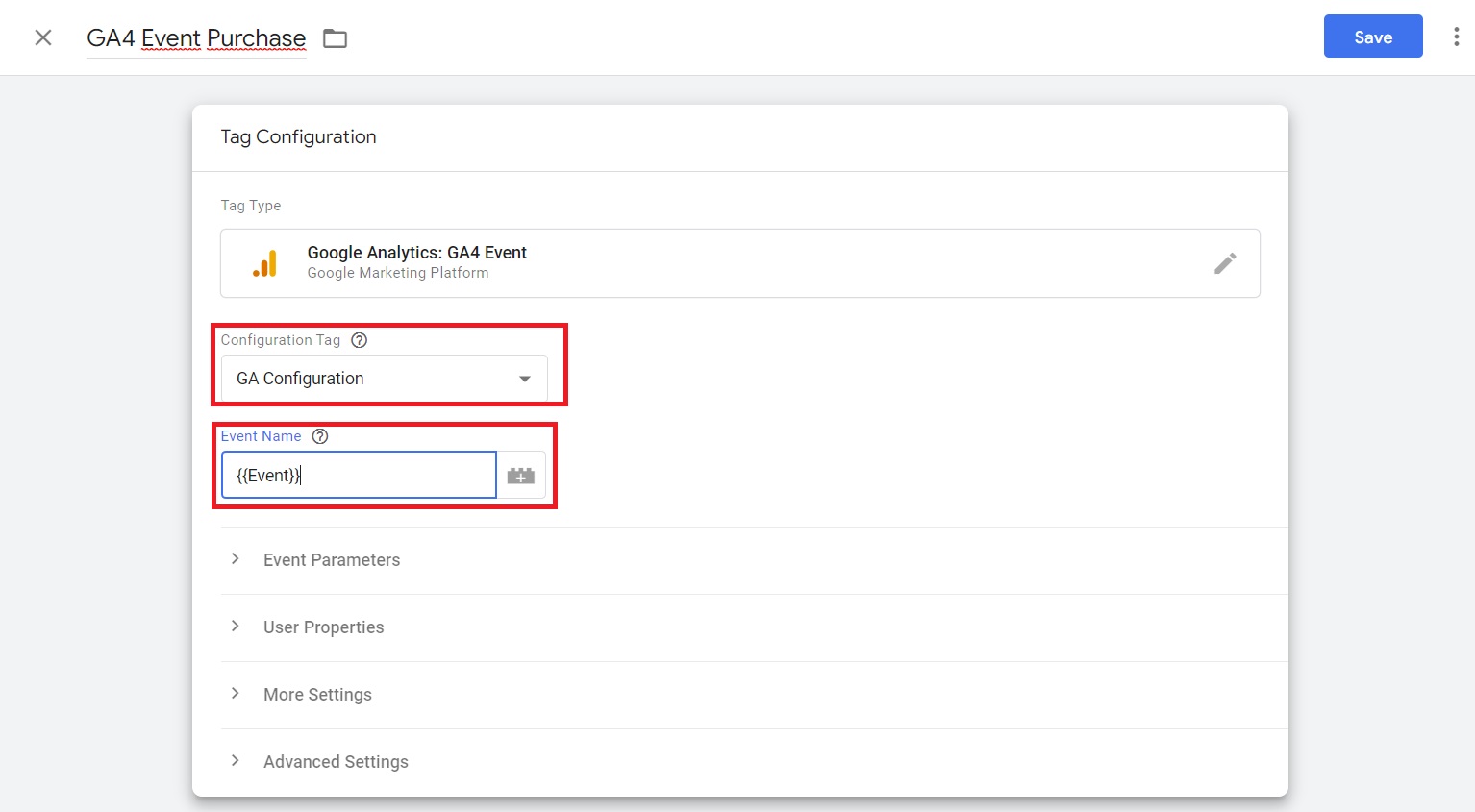 Now we have to configure the "Triggering" for this second Tag, and in this case, we are going to select "Custom Event". For that, we need to create a new Trigger:

In our case we have named the trigger "GA4 Ecommerce Purchase Trigger":

Once you click on the Edit button, then you need to select the trigger type "Custom Event":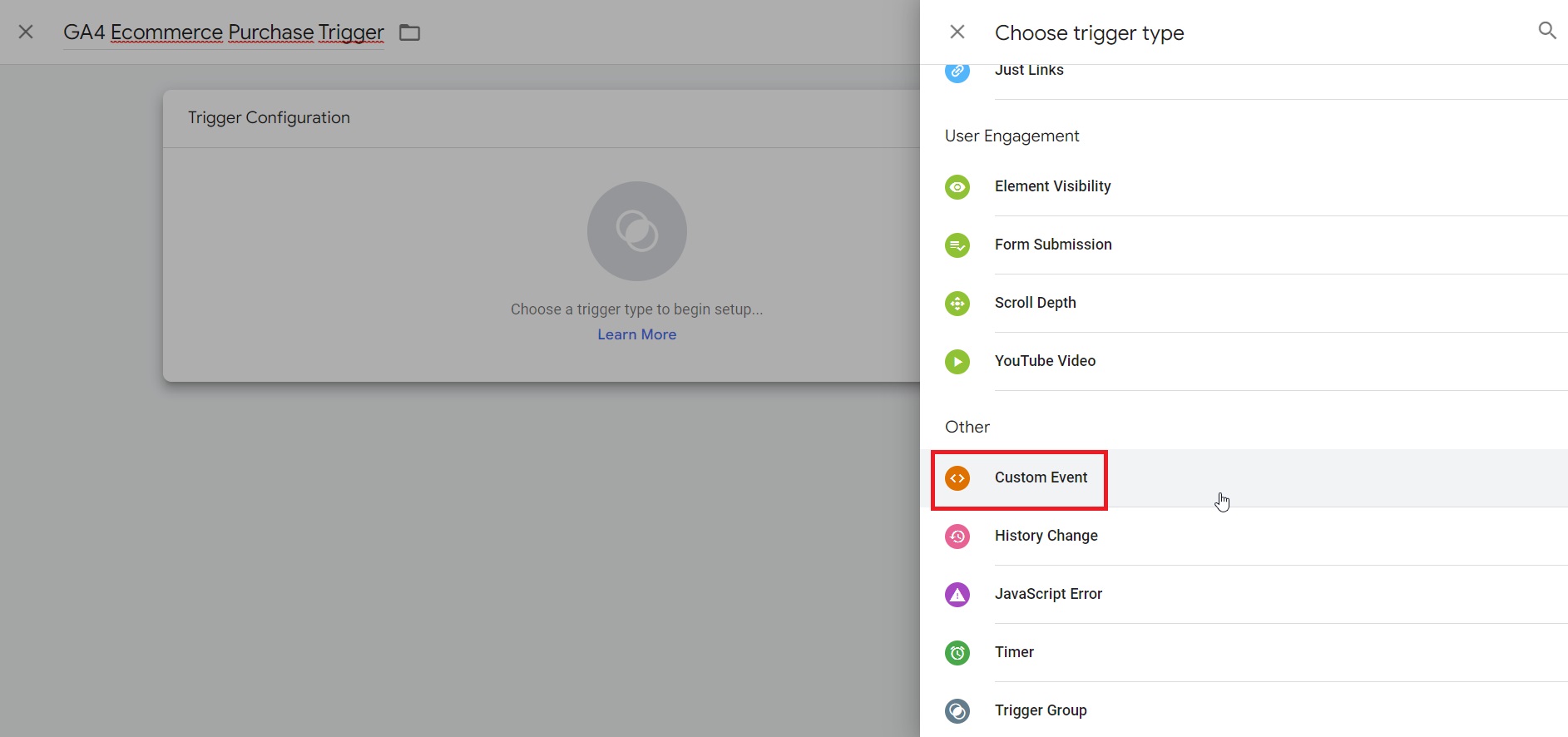 Now you need to enter an event name, in our case, we have named it "purchase":

At this point, have already created our Google Tag that will collect all the events and transfer them to Google Analytics when the "purchase" event takes place: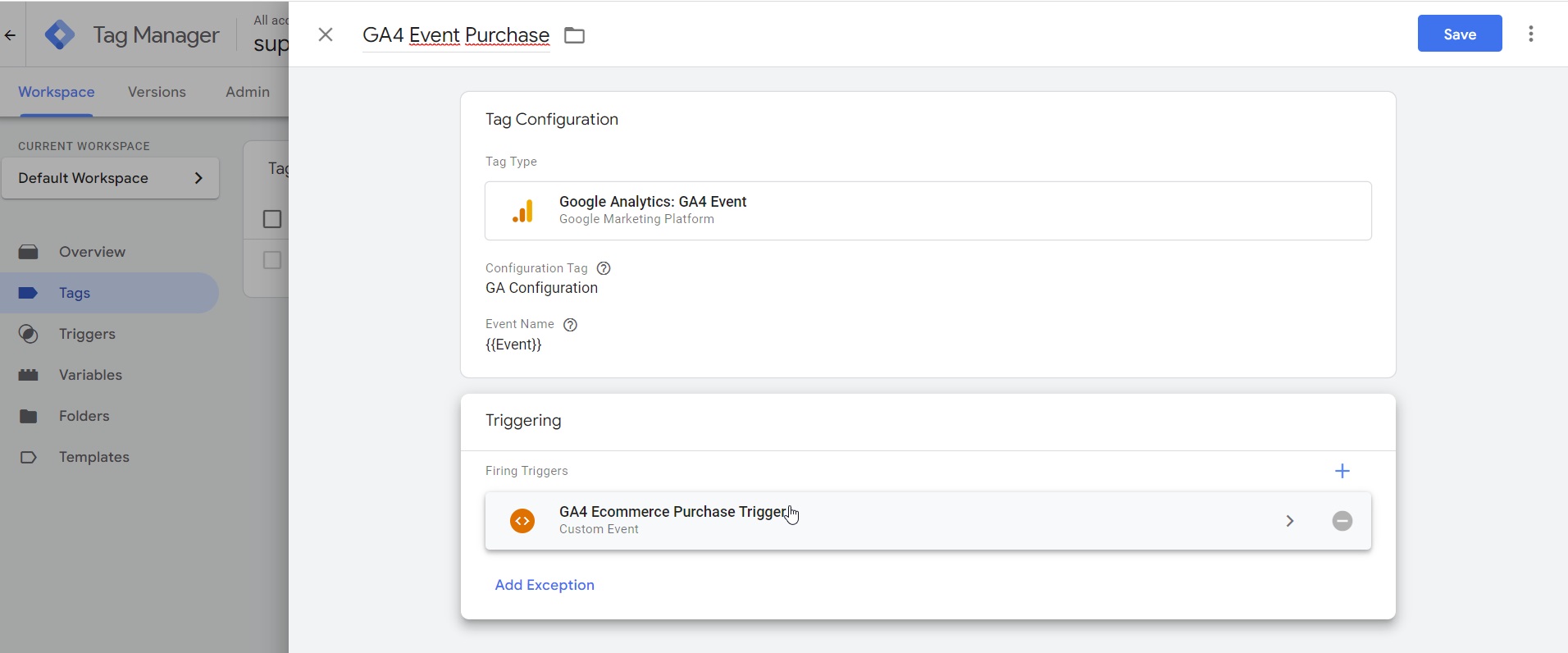 Finally, we need to Submit the information by going to Submit > Publish > Continue (you don't need to enter a name):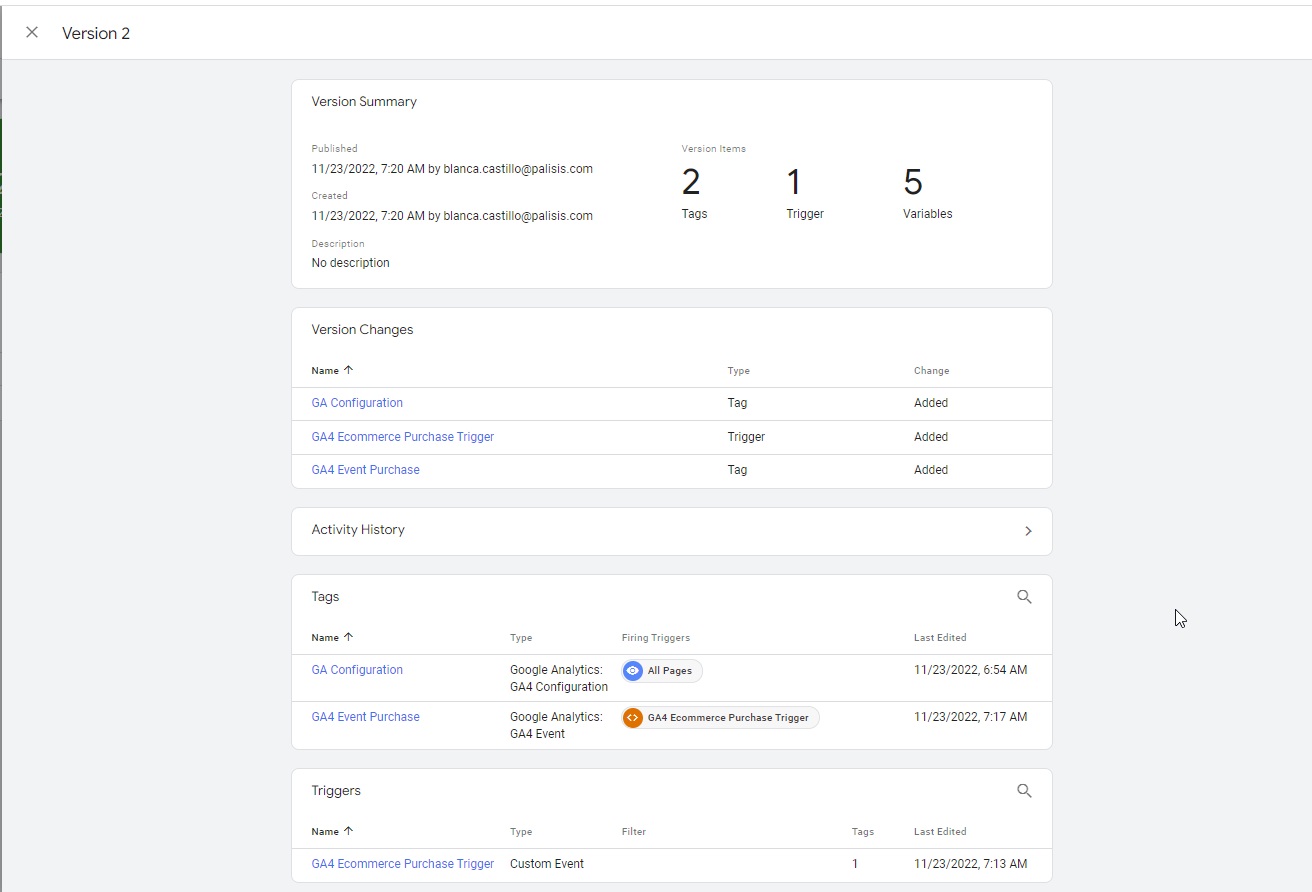 That's all, you have already setup your Google Tag Manager and Google Analytics accounts, you can enter the GA4 ID in the online-shop (Desktop) settings by going to Configuration > Sales Channels > online-shop (Desktop):