What does it mean?
Apple Wallet (previously called Passbook) is an Apple development designed to store virtual versions of all your coupons, passes, tickets, credit cards, debit cards and loyalty cards making it easier to access the cards at any time from a variety of devices (phone, tablets, desktop, ...).
More information can be found at https://www.apple.com/wallet/
Compatible apps also exist for other operating systems like Android, Windows, Linux, etc. and can be downloaded from the different App Stores.
What does it do?
In Palisis we always want to keep up pace with the latest developments, this is why we integrated the Passbook Feature in our software.
This environmentally friendly feature reduces the use of paper tickets/vouchers and allows your customers to check in to any event booked through you by just using their smartphone, as they would do to check in to a flight.
Where do I find it?
Going to Configuration > Sales Channels > Online-Shop (Desktop) > Select the desired Onlne-Shop > Choose the ** Option > Passbook:

How to configure it?
The setup is straightforward:
Passbook Background Color: sets the background color for the ticket in the wallet.
Passbook Foreground Color: sets the text color in the wallet.
Passbook Icon: sets the Passbook Icon for the webshop with your own .png image.
Passbook Logo: sets the Passbook Logo in the wallet with your own .png image.
There are also a pair of settings that apply globally, and you can use them to enable Apple Passbook for all your webshops and also for excluding one or multiple products from this functionality. You can find the global settings in Configuration > Sales channels > Sales Configuration

How does it look?
Your customer will receive a confirmation email including the Passbook link: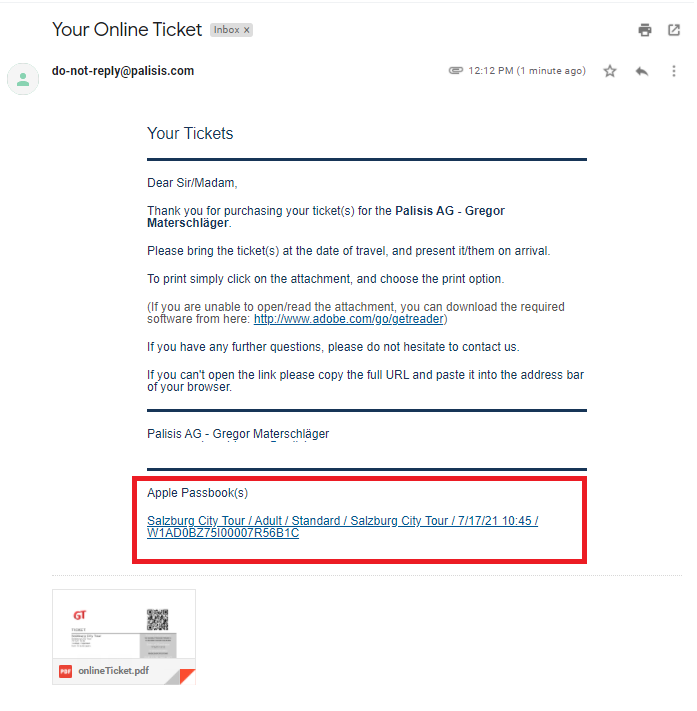 By clicking on the link the ticket is added to the default wallet app on the device: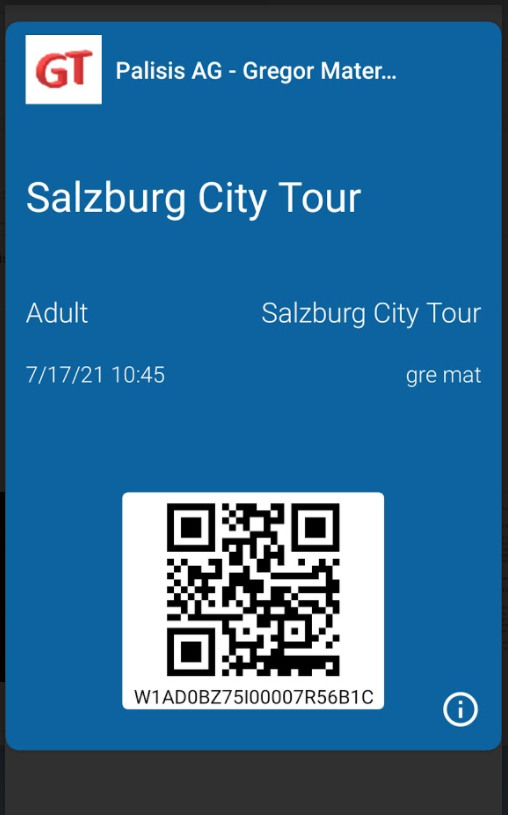 Ready to go!