Preventing Printer Issues
Paper Jams: To prevent issues with the thermal printer, it is important to load the paper straight and feed a small amount through before closing the drum.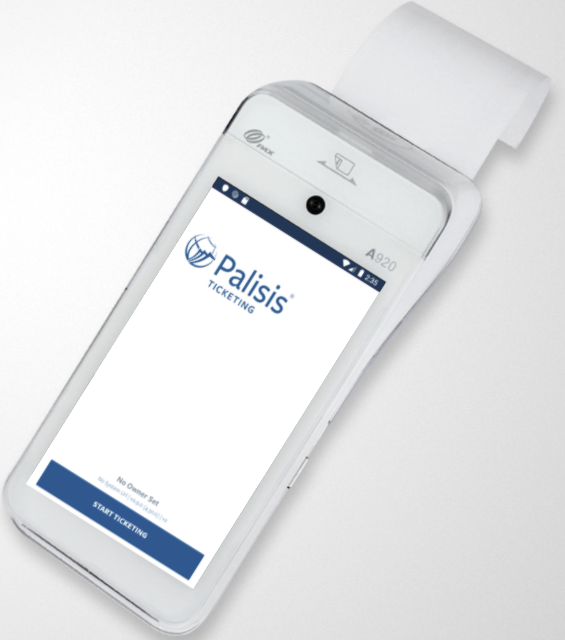 Empty Paper: Palisis strongly recommends the use of thermal paper featuring an end of roll warning stripe to avoid running out of paper mid-sale.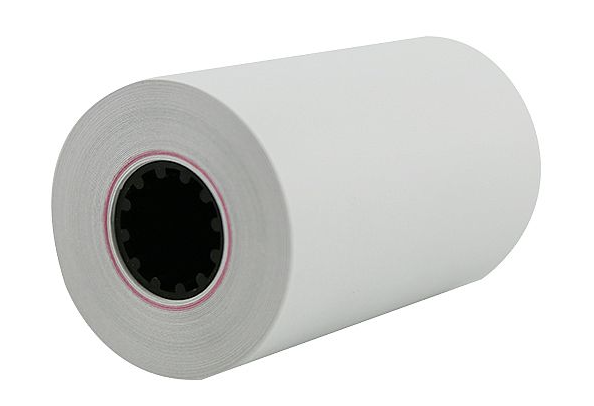 Paper Jam / Paper Empty
In the event that ticket printing is interrupted by a paper jam, empty paper, or some interference with the printer, the ticketing device will display a printer error message. This shows the number of prints remaining (including the receipt).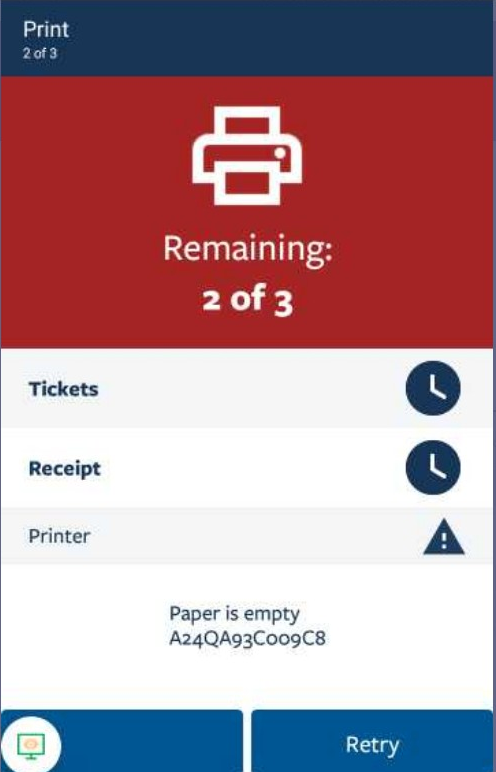 The sales user has the option to 'Retry' printing. The device will continue the print, but will not print a ticket if printing had already started when the error occurred. This is an anti-fraud feature, to prevent sales staff from obtaining multiple ticket prints for a sale.
Print Error - Refunding Tickets
If the ticket print is incomplete, the ticket should be refunded (and cancelled).
1. In the top right corner of the home screen, select '...' > Enter Barcode.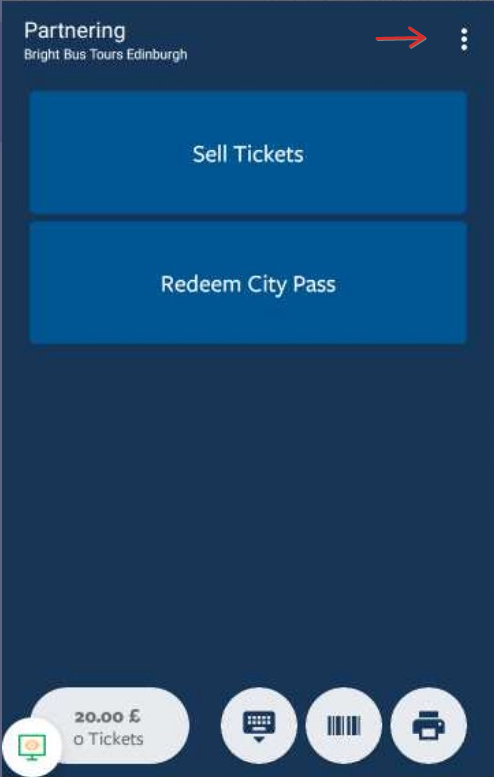 2. To find the booking information either -
a. Select the booking reference of the latest booking (already listed)
b. Select 'Get additional barcode information, then select barcode icon to scan a ticket QR code or receipt barcode
c. Select 'Get additional barcode information, enter the booking reference manually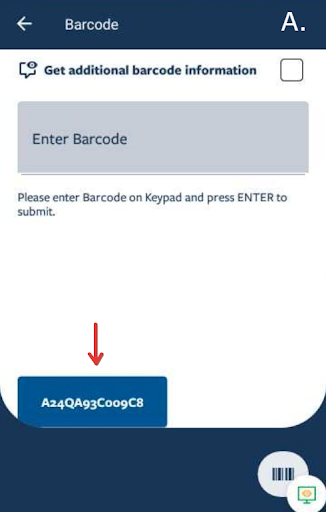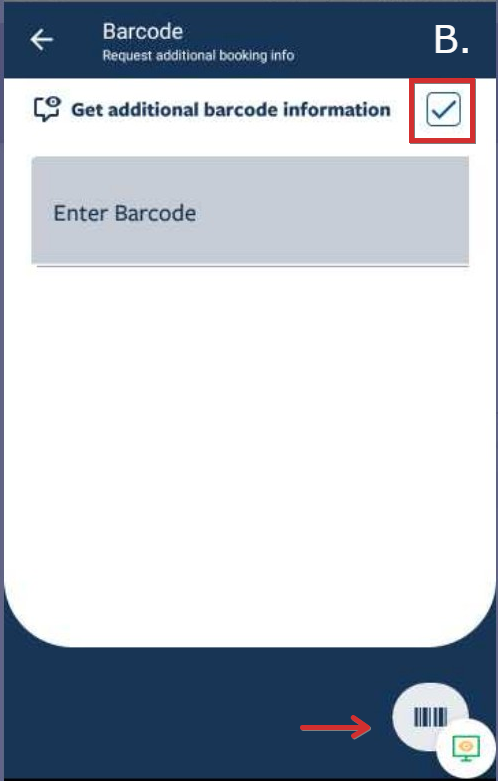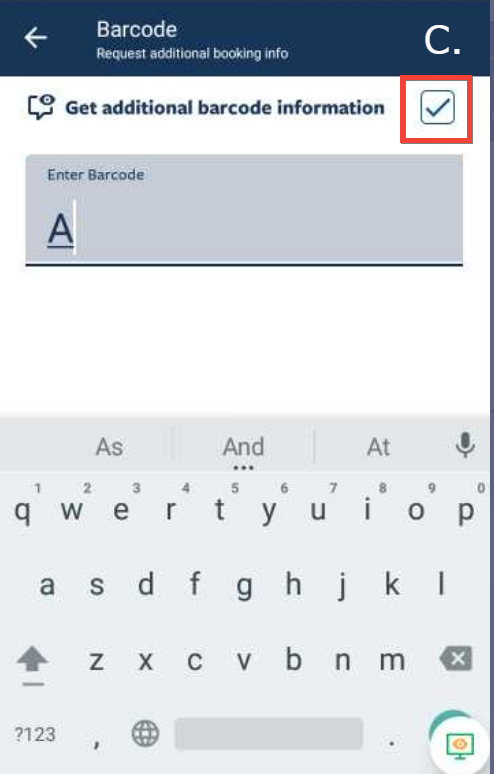 3. Select the refund icon in the bottom left corner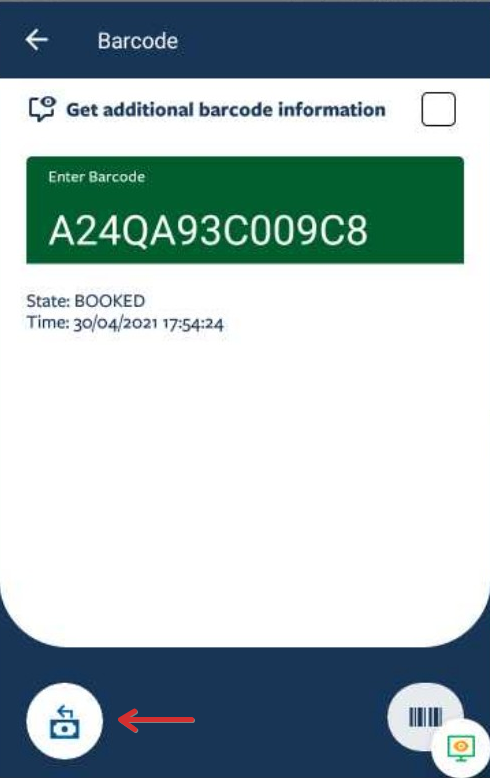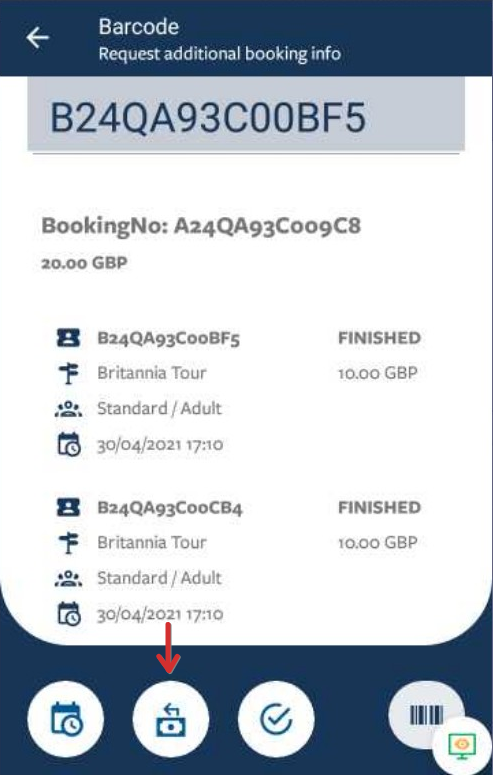 4. Select the payment account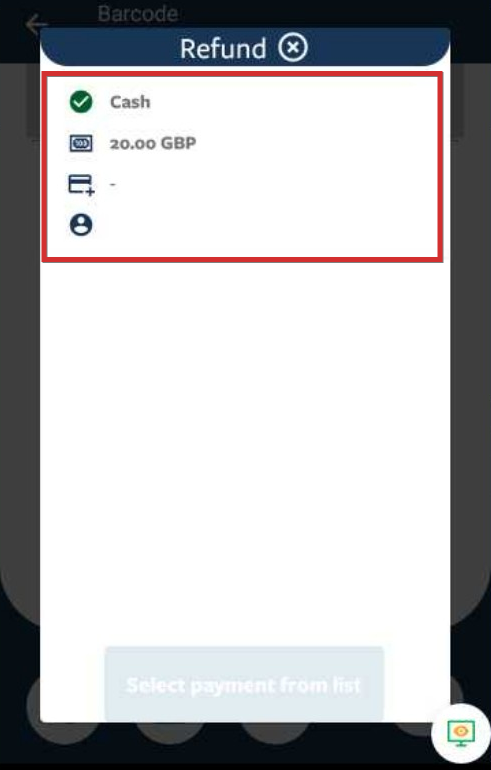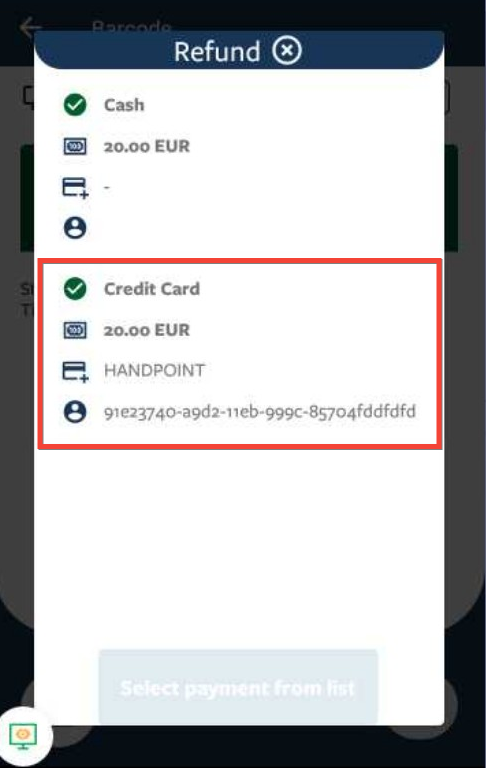 5. Press 'Refund' to trigger a full refund and cancellation of all tickets. Note: By default all tickets will be refunded and disabled, this function can also be used to make partial refunds and refunds on active tickets (for goodwill refunds).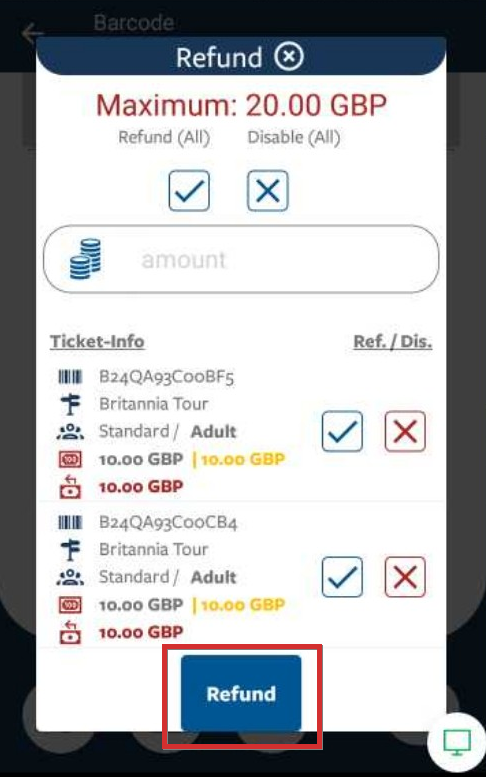 6. Enter an explanation for the refund.
Case A ) Cash Payment: A refund receipt for the customer is printed.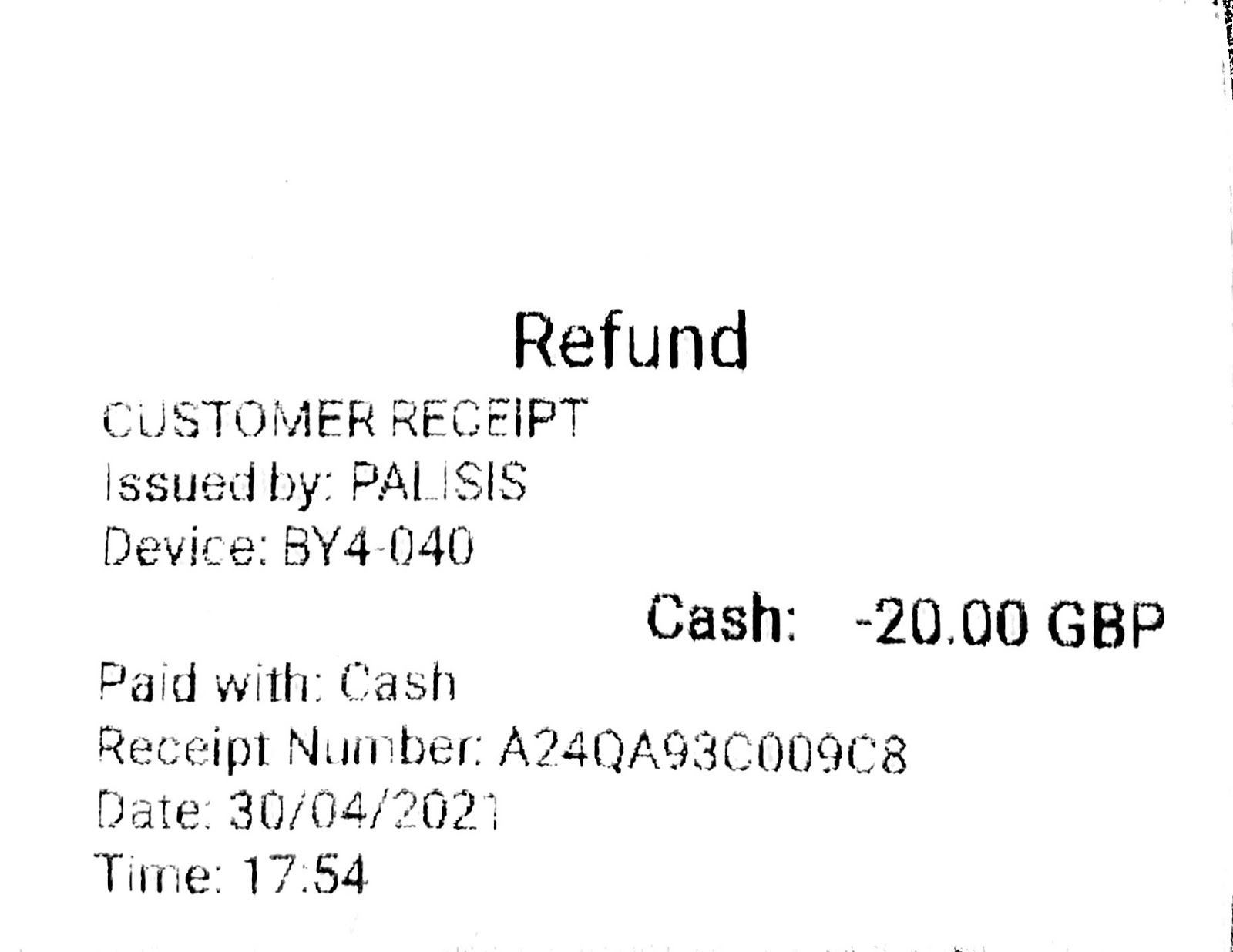 Case B) Credit Card Payment:
Select 'Refund' > Present Card > Print Merchant / Customer Receipt >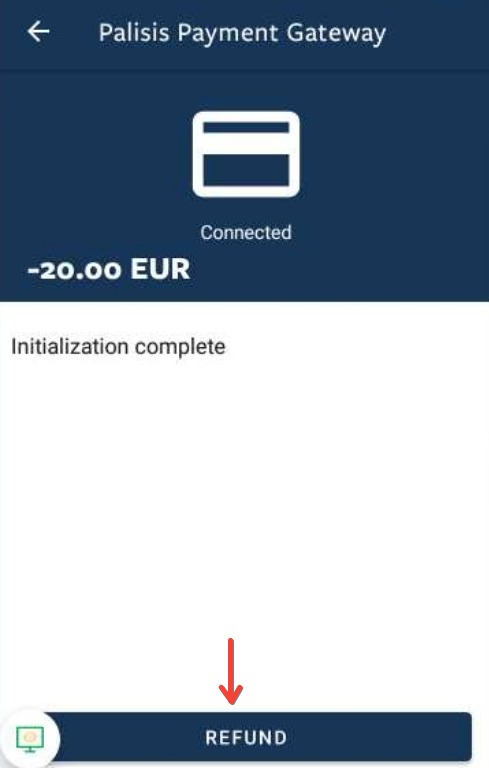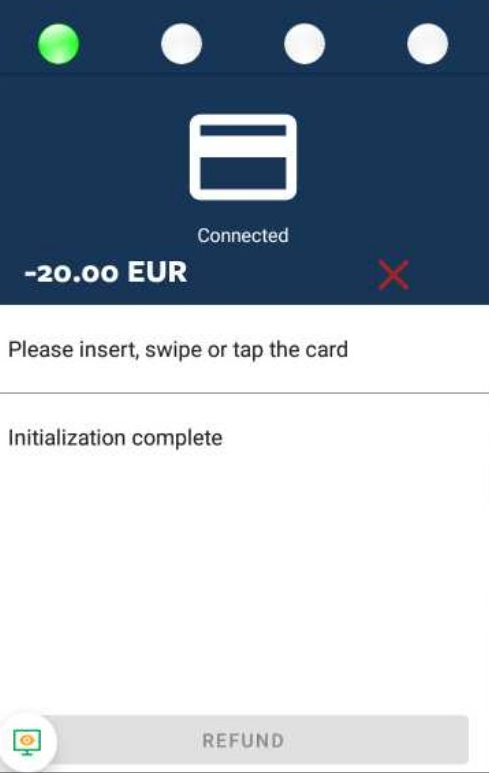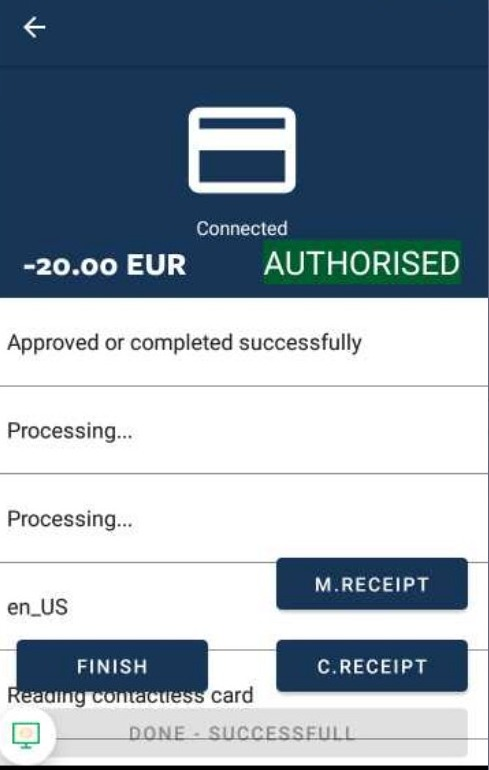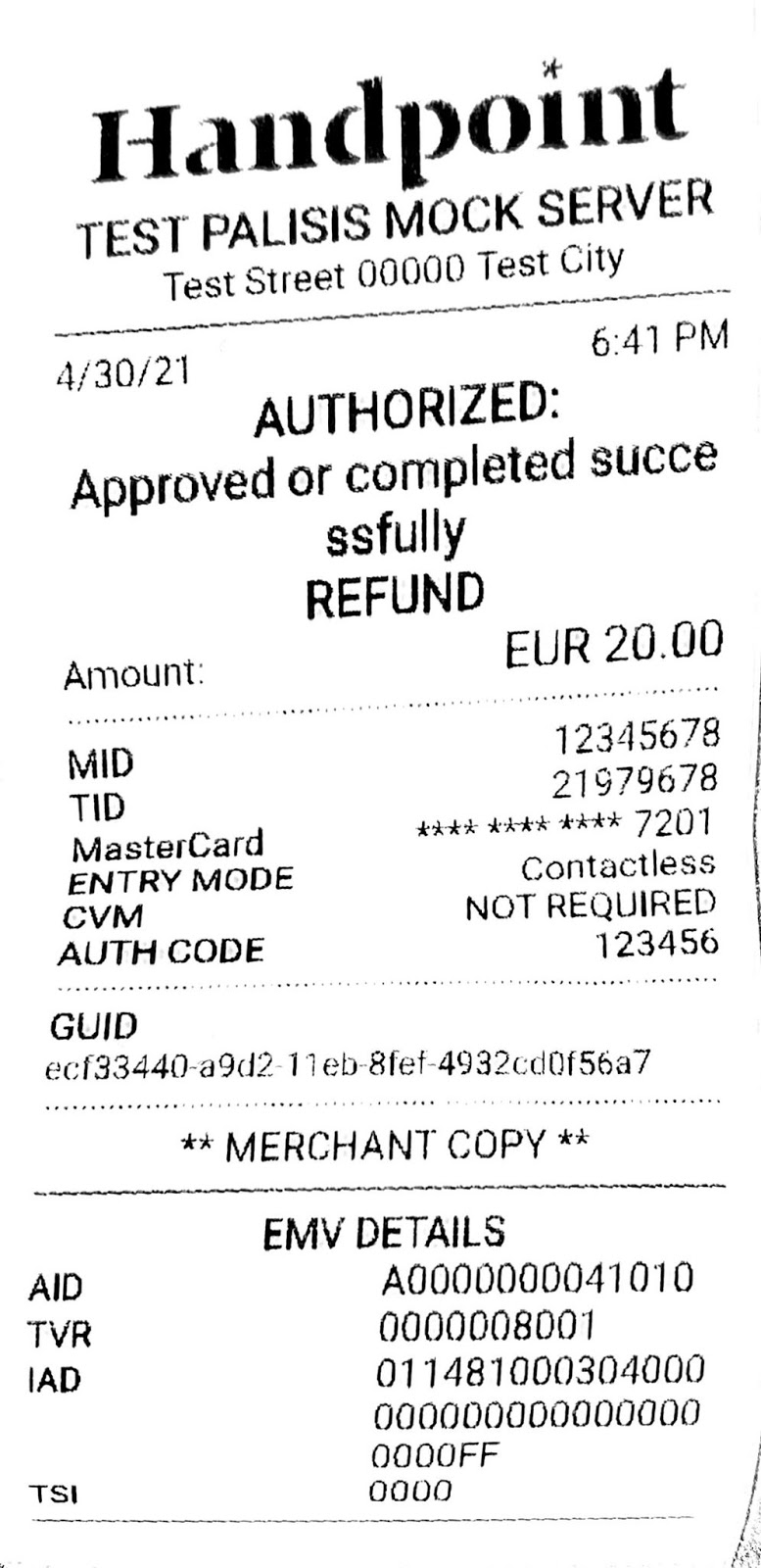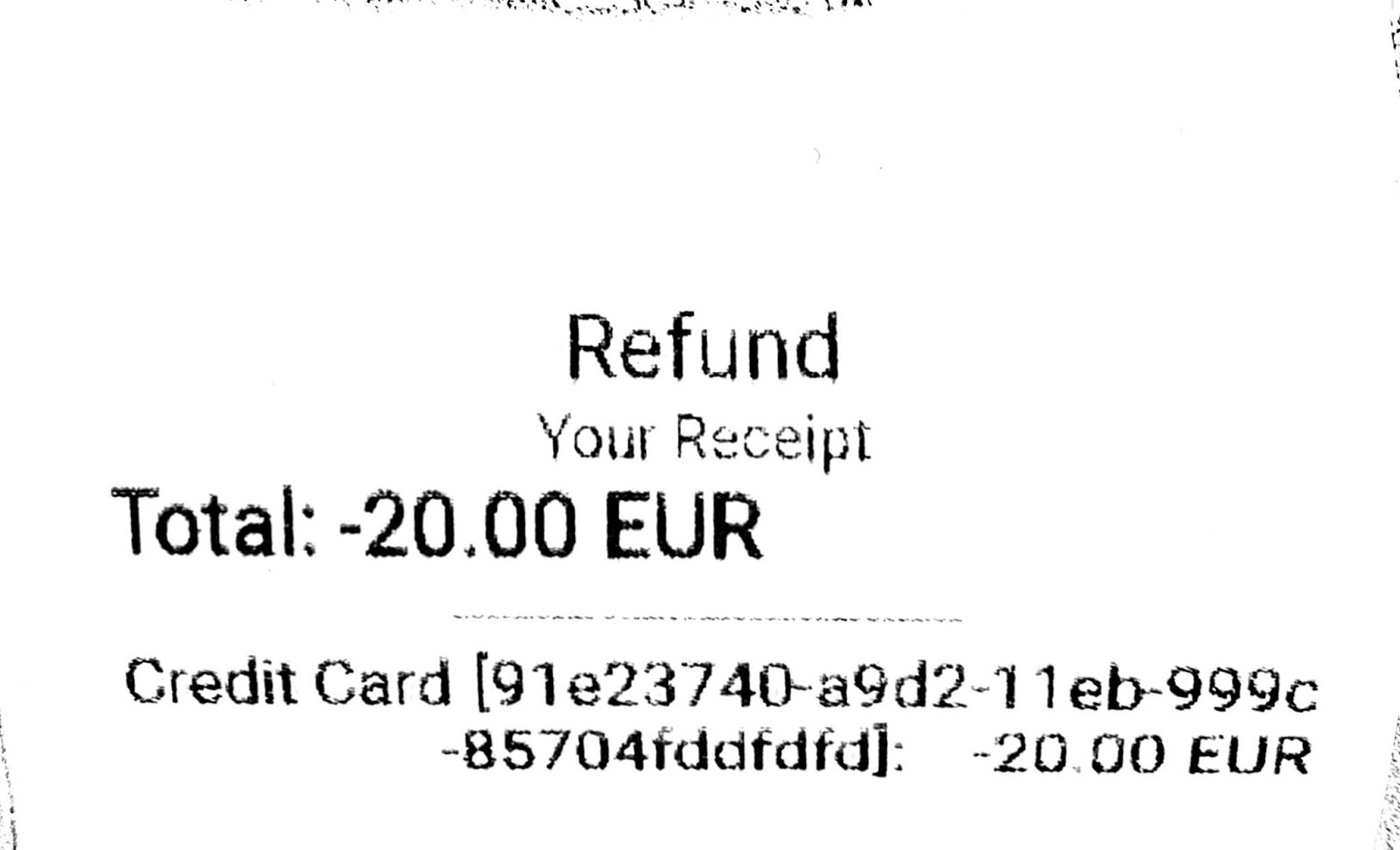 Details of refunds are printed on the End of Day Cash settlements (and visible in their settlement through the Back Office).
How do the refunds look?
Cash Settlement
The refunds made in a specific device are shown in the cash settlement under the "Refunded" label:
Back Office - Booking screen
Refunds appear in the booking screen (Operation > Search tickets) as an additional payment with all the related information: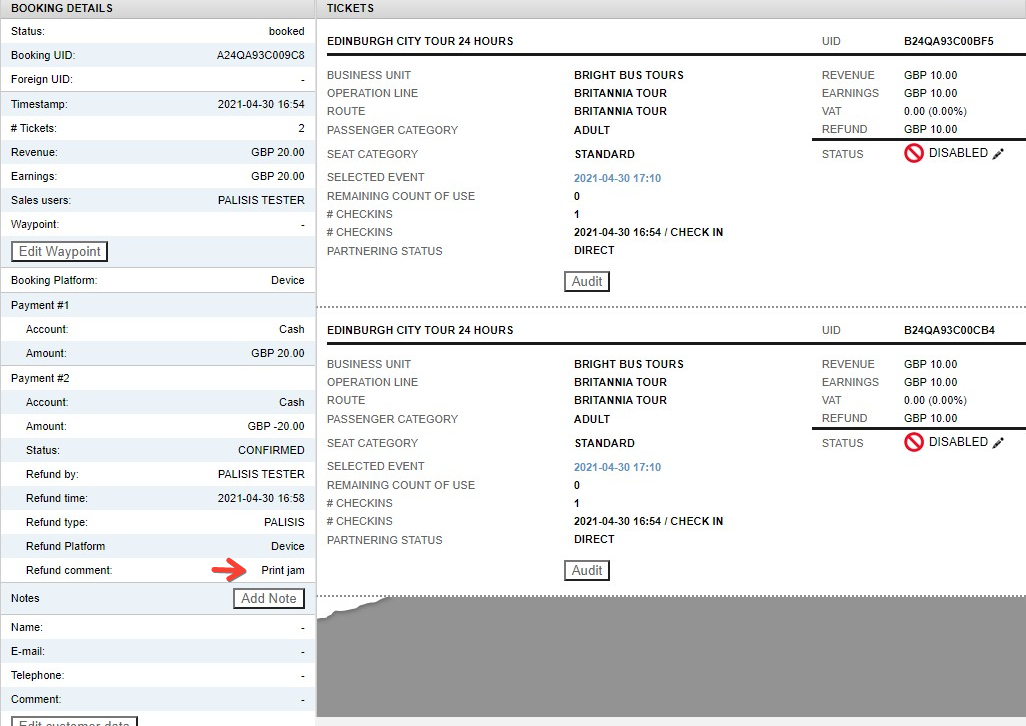 Back Office - Cash Management
The refunds are an additional operation in the cash management screen belonging to that sales user and device:

For more information about refunds, please visit our serie of articles about this topic:
https://support.palisis.com/hc/en-us/articles/115005340683-Ticket-Refund
https://support.palisis.com/hc/en-us/articles/360052780631-Where-to-find-a-refund