If you wish to offer the option to upsell on your webshop, go to Configuration >Sales channels >Online Shop and click on the double-dots. There, under booking process, you can activate/deactivate suggestions for upselling, set the maximum number of suggestions you want to offer, and hide the upsell option if a client is using a mobile phone.

Click back on the single dot, choose the tour you want to offer the upsell for, and click on the settings wheel. In the offer configuration add the r-code of the option you want to upsell. You can find this code in the list of assigned offers. It is possible to show the feature price with the token $price. Please note that you also need to configure the featured price. Go to Transportation >Online-shop configuration; and select the tour you want to upsell.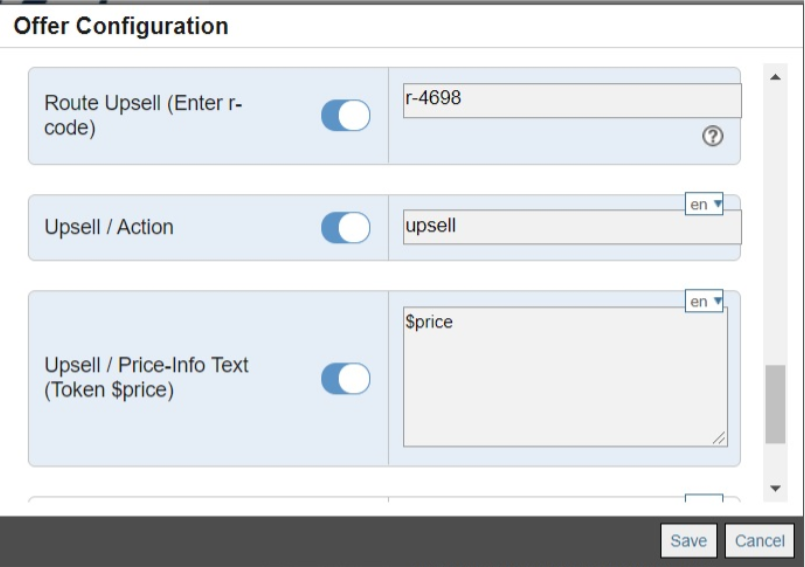 You should also fill in the price and the text you want to appear in the upsell window (upgrade, change, etc.).

The option to upsell will show up in your webshop when selecting a price plan.