Dear Palisis customers
This Wednesday (25.10.2017 at 08.30) CET we will release update 4.22.0 for the Palisis Ticketing system. Besides some small bugfixes, we also added some new features which might be of interest to you:
- The first new feature is one that was awaited and hoped for by many clients: Customizable E-Mail content!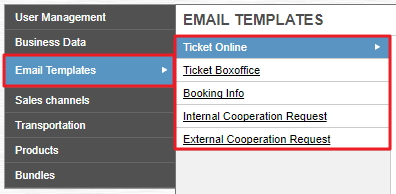 With this new capability, we can influence the text and look of emails which are sent by Palisis Ticketing. There are five E-Mails configurable:
Ticket Online: This is the automated answer if somebody successfully books in one of your webshops/Widgets.
Ticket Boxoffice: This is the automated answer for a booking through a boxoffice.
Booking Info: This is the email to the address added in the specific Operation Line. This is usually used to inform either a supplier or a specific department in your company about a booking.
Internal Cooperation Request: This email is sent to Partners you wish to cooperate with that are already existing Palsisis partners.
External Cooperation Request: This one is sent to Partners without an existing affiliation to Palisis.
We choose to structure the creation of those emails into two parts. Template and Text body. While the Template roughly defines the structure of the mail, the Text body is just the text that you send in it. Please note that to the bottom of this page you can enter the Text body language specific.
Before you get excited and start to configure your own emails we should warn you:
Configuring emails in HTML is by far more complicated than one would think! Depending on email application and screen resolution emails will look completely different. If something looks good in your Outlook there is absolutely no guarantee that it will look good in Gmail. If you want to do considerable changes to those emails we strongly suggest you ask your web developer for some help. I and my support department at Palisis have no real understanding of HTML ourselves, which means we won't be able to help you in all necessary depth of this issue. The good message is this; if anything goes wrong you have always the "Restore default" button!
You can also add an attachment of your choosing to each one of those emails. 
- Another feature some clients had on their wishlist was the ability to choose if the name of a sales partner is listed on a voucher. You can configure this if you go to Configuration > Sales Channels > Sales Configuration and look for "Print Partner name on ticket". By default, this setting is on so if you want to switch this off you can do this here.

- In the last Palisis Ticketing update, we gave you the capability to add language specific pictures to your online shops. Now we enhanced this function with the capability to also add a language-specific description (Configuration > Transportation > Online-Shop Configuration) which will be usable in your customized emails.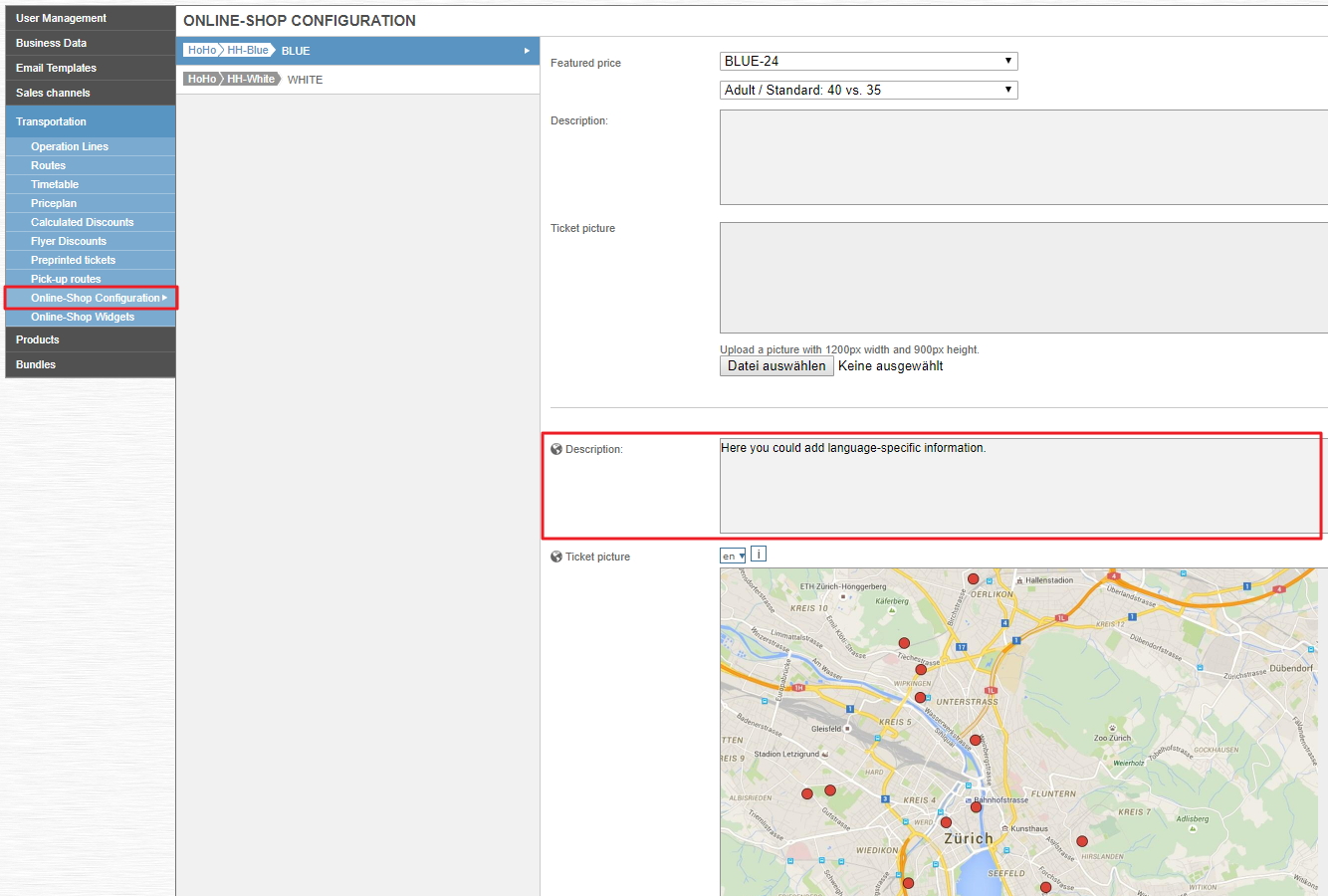 - As you might know with update 4.20.0 we added the new reporting and among that the capability to create your own reporting templates. So far this capability was restricted to the clients backoffice admins. Upon popular request, we added in the user permissions of the backoffice users the possibility to do so (Configuration > User Management).
In general, we added more information to the reporting exports (refund details, sale currency,voucher sales user) based on the clients request.