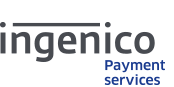 Site: http://payment-services.ingenico.com/ (formerly http://www.ogone.com/) 


Setup
TourCMS uses the hosted payment pages via the Basic e-Commerce system. 
Ogone works with a large range of merchant accounts in Europe and beyond.
Initial configuration
A bit complex but we suggest/require these settings:
PSPID - From your account with Ogone
SHA-IN Pass phrase - Go to technical information, Data and origin verification, Checks for e-Commerce - and set SHA-IN Pass phrase there. The configure the pass phrase into TourCMS
Configure an order URL in TourCMS

TEST: https://secure.ogone.com/ncol/test/orderstandard.asp
LIVE: https://secure.ogone.com/ncol/prod/orderstandard.asp

Currency selection - Configuration - Account - Currencies - CHECK that currency you want is set up there (remember that in TourCMS a single channel has a single currency)
Configuration - Technical information - Referring URL - Set at https://p.tourcms.com/p.php;https://live.tourcms.com/reserve/5_pre_card.php
Global transaction parameters - SALE (not authorization). TourCMS only works with sale type transactions currently (with Ogone)
Global transaction parameters - RETRY - probably move down to 2 or so
Design
You must also set a design of your payment page from within TourCMS
Title - Page title
Background color
Table background color
Table text color / Button text color
Button background color
Font family - e.g. Verdana
Colours can be set using hexadecimal color scheme OR web color names
Testing
You can set up a test account via the Ogone website and configure those details into TourCMS if you wish to test the integration
On Technical settings - Test info - ensure that it says I want to simulate transaction results based on the card number then you can test both failing and correct transactions. You will see credit card numbers you can use there on that screen
Languages
Ogone supports a wide range of languages
English, Arabic, Czech, Danish, German, Greek, Spanish, French, Hungarian, Italian, Japanese, Dutch, Norwegian, Polish, Portuguese, Russian, Swedish, Slovak, Turkish, Chinese
TourCMS doesn't support all these languages though, so bear that in mind!